An FO, three WIPs, and the stash
Finally hauled my camera out of my purse to take pictures of all the stuff I've been meaning to. Here they are...
First up is my French Market bag before felting...
...and after.
And looky how much it can hold!!
That's 6 skeins of noro silk garden and 12 balls of mystik. I could probably squeeze more in, but decided to stop there.
My first sock and the start of the second out of Koigu.
Baby blanket I made for my friend, Angela.
The epic monster begun over two years ago and still waiting to be finished. I just unearthed it from the bag it's been languishing in and fell in love with it all over again. Cascade's Lana d'Oro is beautiful yarn.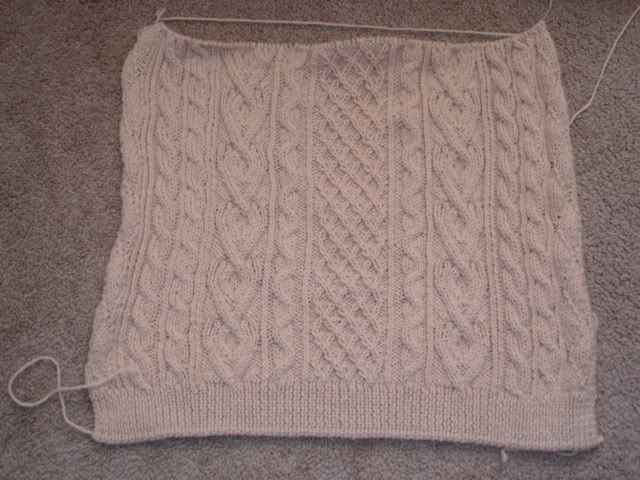 Close-up of the mohair shawl for Easter (I hope!) Still need another foot and a half at least.
Some stitch markers I threw together with some leftover Christmas present money.
Cascade 220 my mom picked out for her FMB.
And finally....the stash!!!
No pictures yet of Kyoto (out of the Mystik) and don't even ask me about the clapotis (noro silk garden). I spent way too much money at the LYS this weekend. Bad Carin...no more yarn for a while. Well...except for that Cashmerino that I ordered to make Tempting out of. Oops!