Eww and aww
Came home from work this morning, walked out onto my patio to let the pooch out. Just glanced down at my folded up lawnchair.
See the little black speck in the seat? That was this.
The disgusting thing's body was about an inch long and the legs gave it a diameter of about 3 inches. I have
never
in my
life
seen any spider that big besides on tv or in National Geographic. Eww! I ran inside, grabbed the camera and the can of Raid and sprayed the thing down after I took pictures. May I repeat...eww!!! If anyone knows what kind of spider this is, please let me know. I may want to have the townhome people fumigate my place if it's a poisonous variety. I don't even want to think of something that nasty being inside where I live.
So now to counter the eww factor, here's some aww!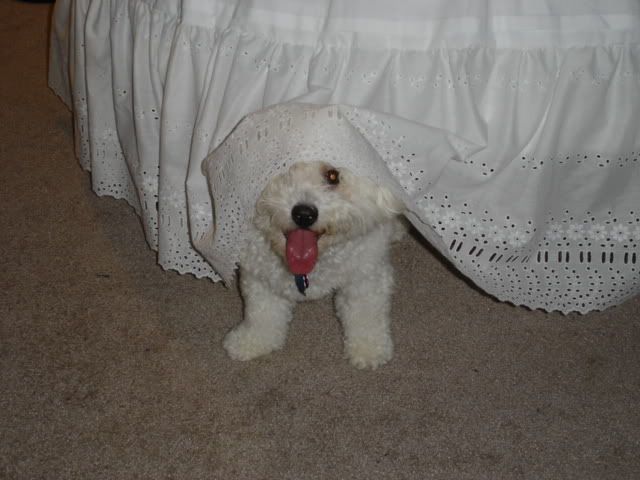 That's Phoebe coming out from under the hoopskirt and pettiecoat that are on my dressform. She loves running in and out of that thing and I was finally able to catch her partway out.
I'm off to knit the night away.