Photoshopped HP uniform
Sylviatx from the knitty boards was nice enough to take my cruddy picture of my Hogwarts uniform and photoshop it onto a nice background. Here it is!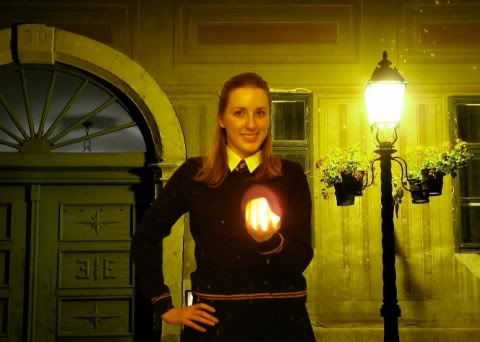 In the purging of the closets, I finished with all of the boxes in my spare room. Now it looks slightly more organized.
And I just finished blocking out the top pieces of Kyoto. Hopefully those will dry by tomorrow night otherwise I'll have to wait until Thursday to work on that again since I work Monday through Wednesday. Oh well. At least it will give me something to do at sit and knit.