promised pictures
Jonagold singles are still on the bobbins. Blue Moon Fiber Arts 50/50 merino/tencel blend, 10 oz in Jonagold.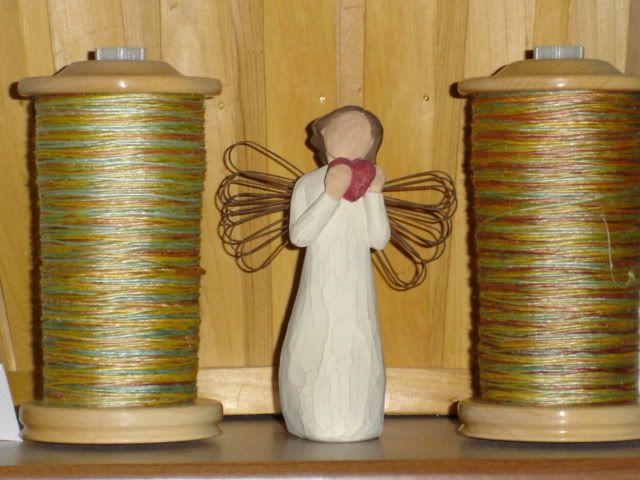 And I had to show off some of my cool new shoes I bought out in Virginia. My friend, Sarah, is a shoe freak (about like I'm a yarn freak) and we went to four different shoe stores. I got these at Payless and they are so comfortable!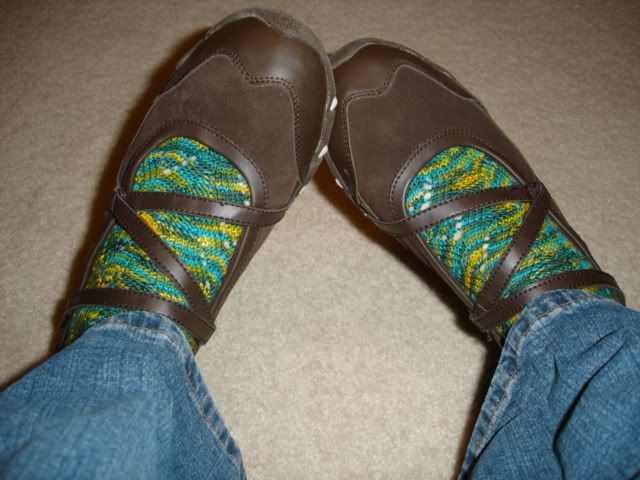 Tuesday, Dad took Cozy (his Brittney spaniel) to the former family farm (now some conservation prarie that they have to keep up) and she got tuckered out. These two dogs are used to sleeping all day and all night. You'd never guess that they're both just over a year old! Toffee happened to be sleeping on Cozy's pillow when Dad got home from the farm, so Cozy just went over, plopped down and used Toffee as a pillow. Mom was quick with the camera and caught the cuteness.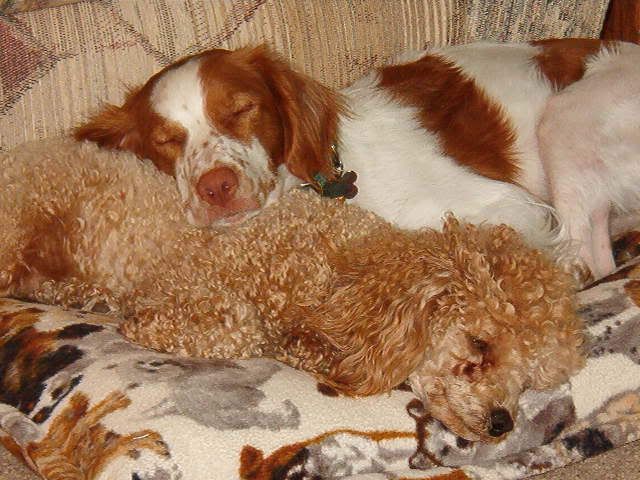 And since Phoebe was feeling left out....here she is hanging out at the top of the stairs. She spends a lot of time there. I'm guessing she likes it because she's about equi-distant between me and the foodbowl, and she gets to let her paws hang over the top step.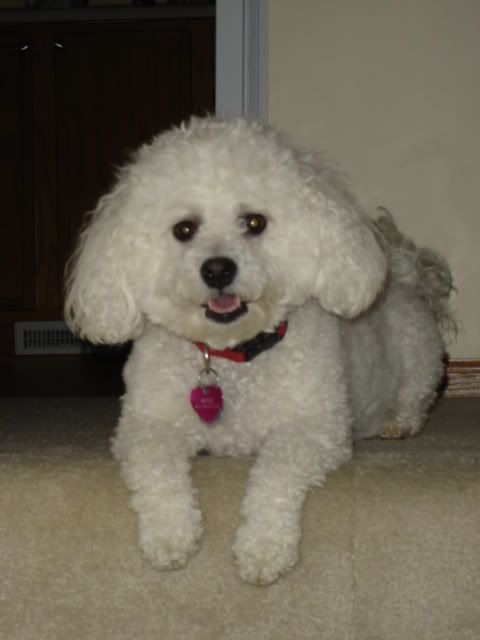 ETA: I just finished frogging a Red Heart afghan that I started a couple years ago. I was about 2 1/2 feet into it, but just couldn't find the motivation to finish it. There are before and after pics on the camera that I'll post later today. *sigh of relief* It feels so good!