woohoo!!!! photo update!!!!
And it's about time too. Let's get this started!
First up are my Monkey socks that I knit in Cherry Tree Hill's Life's a Beach colorway. Gorgeous!! Why did it take me so long to break into my CTH stash?! I'm loving this yarn.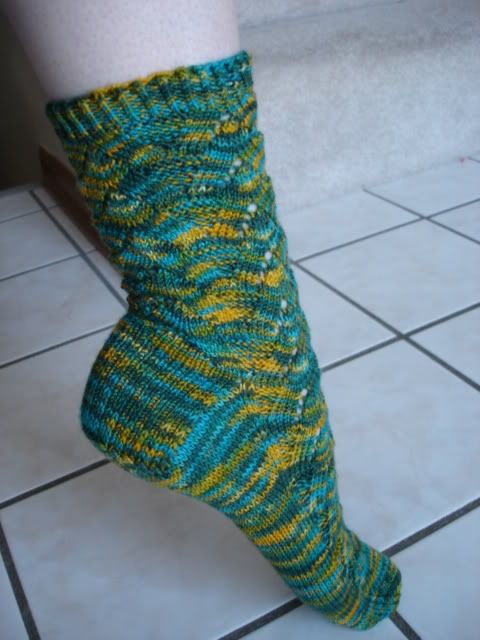 Here's another angle. Did you know that it's really really hard to bend over and try to take a picture of your own feet when you can't even touch your own toes?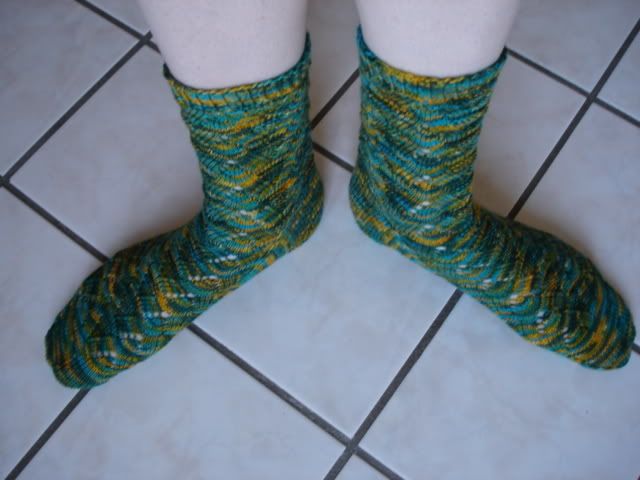 Next up is the Magic Yarn Ball that I sent to
Becca
from the LnV messageboards. She blogged it all unwrapped over at her site, so just follow the link. I ended up having to use two skeins of sock yarn to get all her goodies wrapped. One (the one you can see) is Mountain Colors Bearfoot in Wild Raspberry. Then in the middle is some Meteor (roving dyed by Miss Violet and spun by me). All kinds of goodies including gummy rats.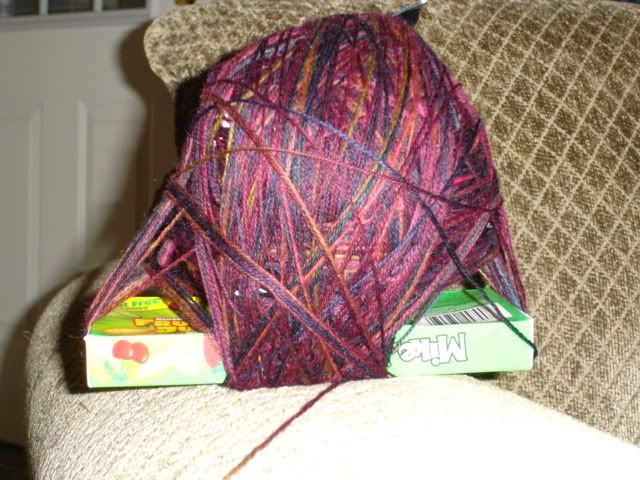 Also stuffed in that ball of goodies was a sockblocker keychain. So of course I had to knit a little sock to go on it! Here it is next to my nano for a size reference. Kinda blurry, but at 3 AM we take what we can get.
Moving on, I've got the start of my latest RSC kit sock. Here's my modified Grasshopper sock (switched out the p2tog for k2tog).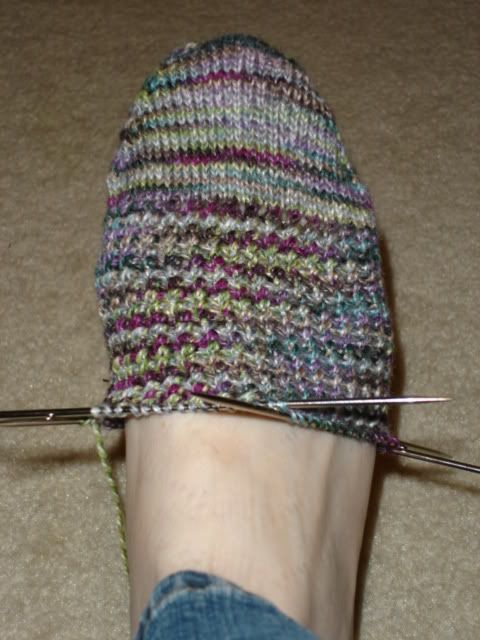 And last is the first four ounces of Goblin Elbows Blue superwash merino roving, spun up into sock yarn. It's two-ply and about 375 yards. I've got another 4 ounces, but I think that'll wait a while.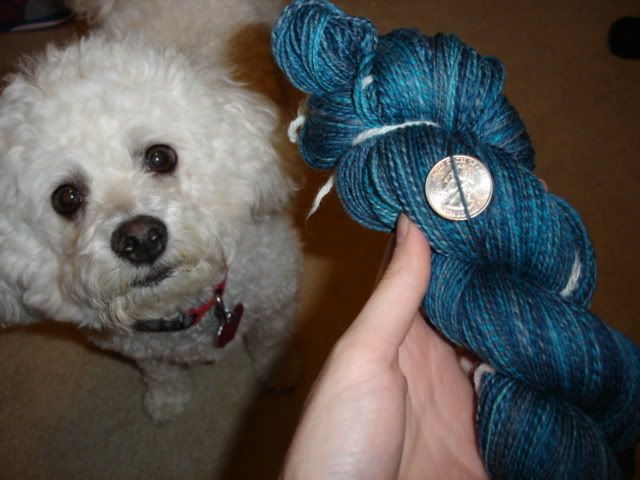 I worked some more on my Grasshopper sock tonight and then broke out the wheel again and started spinning some 50/50 merino/tencel from Blue Moon in their Jonagold colorway. I've got 10 ounces and no clue what it's going to be. But it's purdy!!