I'm back!!!....however briefly
Boston was fantastic (except for the supposed "limo tour" of the city....our limo driver wasn't from the area and had no clue where anything was)! And the conference was actually interesting!
The one place we actually got to stop and see was Cheers!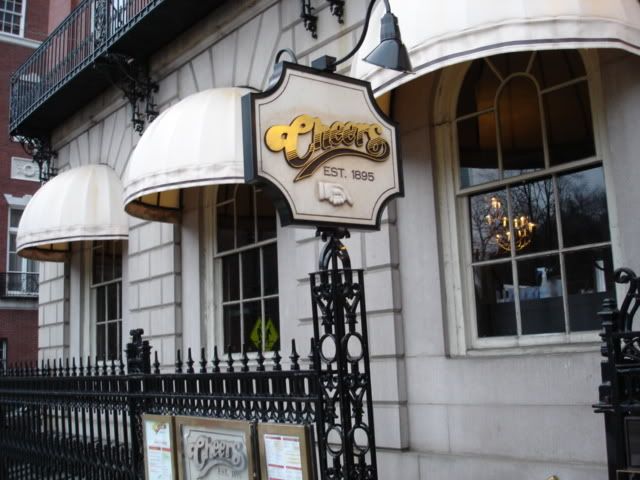 Sorry to anyone that may have been waiting for me at one of the yarn shops on Tuesday. Our flight was delayed for almost 5 hours at Chicago and we had no time to do anything that afternoon. We did venture out on Wednesday to Newbury Street and visited two yarn stores. Of course we were walking, but it was raining/snowing/sleeting the whole time we were outside and ended up looking like we'd just gotten out a shower fully-clothed.
The first store was Knit and Needlepoint. I wasn't too impressed with the customer service here. As the four of us walked in (looking like drowned rats) the lady behind the counter just gave us a look that said "What the hell do you think you're doing in here". She didn't greet us or as us how we were doing or how she could help us or anything. I did end up buying some yarn that they dye at the shop and then she actually started talking to me, but I was tempted to just turn around and walk out. I've had people tell me that it's just the east-coast mentality, but whatever happened to common curtesy?
Next stop was a couple blocks down and on the opposite side of the street. Newbury Yarns is a fantastic little shop tucked away at the back of a building, but not hard to find at all. I went in and met
Meg
who it turns out is an LnV listener, but isn't on the messageboards or anything. I bought way too much sock yarn (notice that the counter didn't reset because vacation yarn doesn't count) and had such a different experience there that I was wishing we could have stayed to just sit and knit.
Another day of the conference and we were ready to head out. Two and a half days of knitting during the conference yielded the second sock of the RPMs for my mom. Here's the finished pair.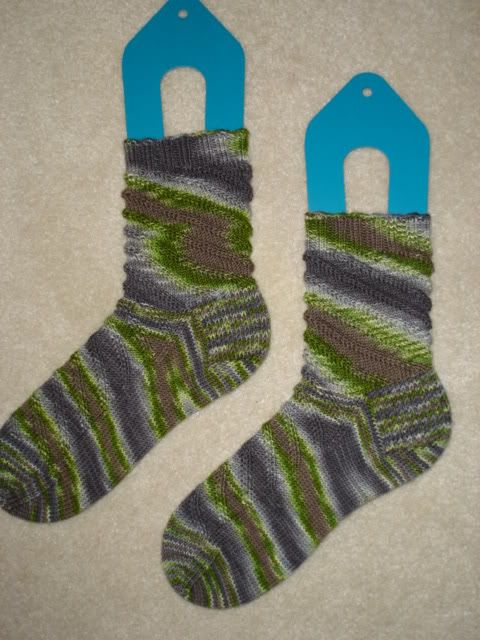 The flight's home were uneventful beside a couple of delays. And the view out the window was great!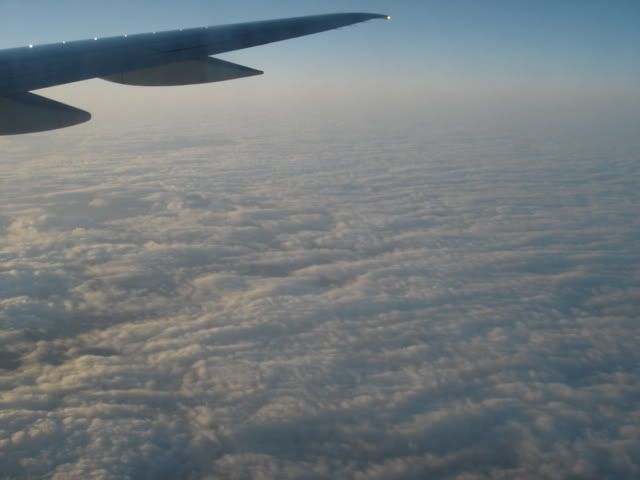 Mom had finished the Inside Out socks for me as well.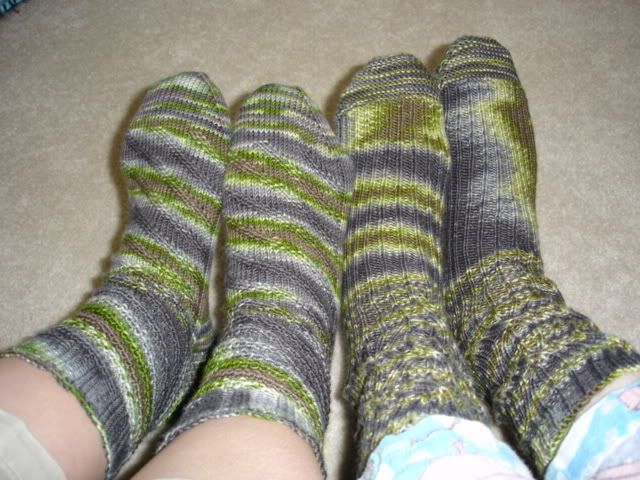 And the pup-pups had fun running around my backyard over the weekend and got very very tired out.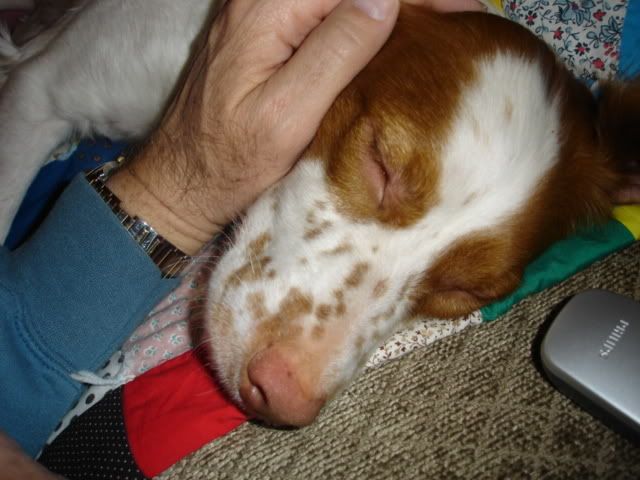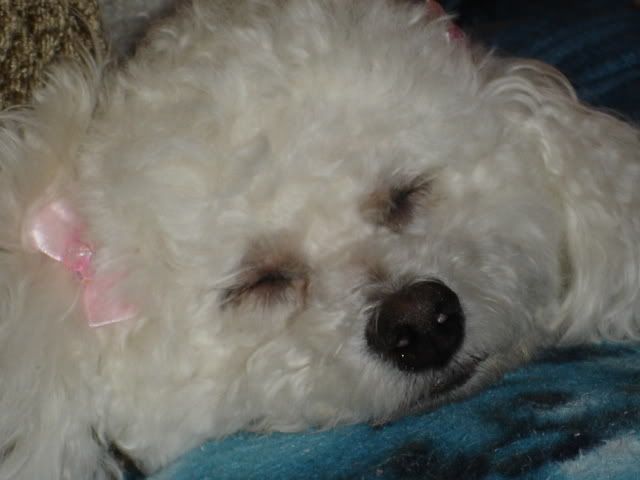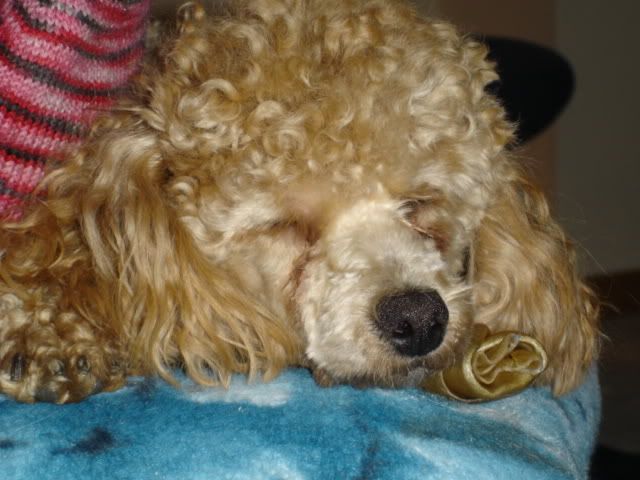 And I think that's it! I've got to work the next two nights and then I'm leaving Wednesday for Virginia Beach. Planning on hitting historic Williamsburg and meeting a bunch of my friend Sarah's film school friends. I've already found a couple of yarn stores and I know Sarah's planning on a lot of shopping (especially shoe shopping) while I'm out there. Lots and lots of pics when I get home next week!