lots of pics!!
I don't know why I've been saving these up on my camera. Maybe I'm just getting lazy with the pictures.
First up is the ripple afghan out of Red Heart that I wrote about a few posts ago. RIPPP!!!!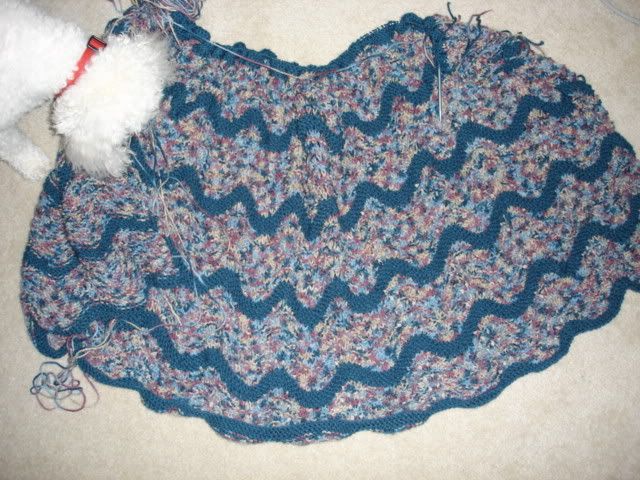 Here's the bloody end. All of this got donated to my church's VBS along with other various skeins of stuff I'll never use.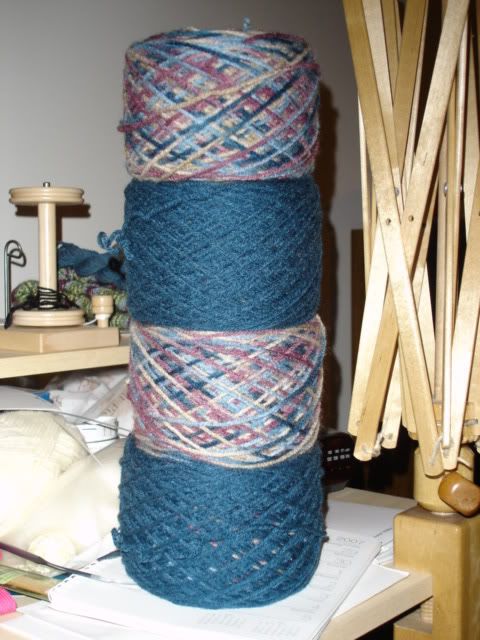 And now this....last week I mowed my lawn. Then Phoebe wanted to go outside at 2 am. Pretty normal. Until she came in and I didn't have a white dog anymore.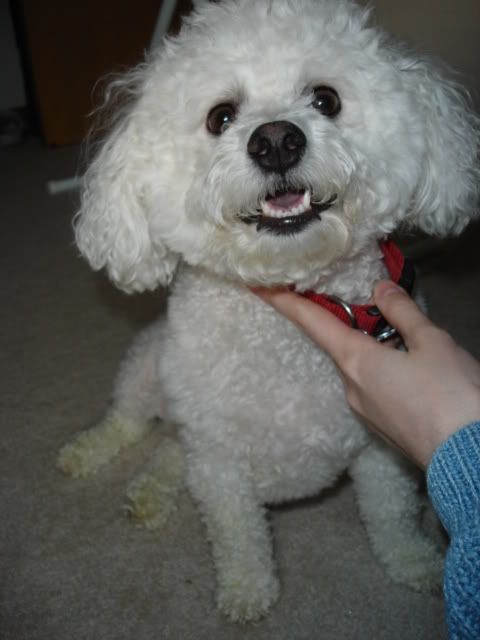 Those are green paws people....green! My poor little tie-dyed dog. First she has a blue spot on her side from Miss V dripping dye on her, then her paws get tinged green from the cut grass. But she's white again after a much-needed bath.
Then comes the finished Jonagold roving. I haven't been able to find anymore of this. It's BMFA 50/50 merino/tencel in Jonagold. I ended up with about 550 yards of 2-ply. This is the stuff I managed to ply in the same direction I had spun the singles. But it came out okay!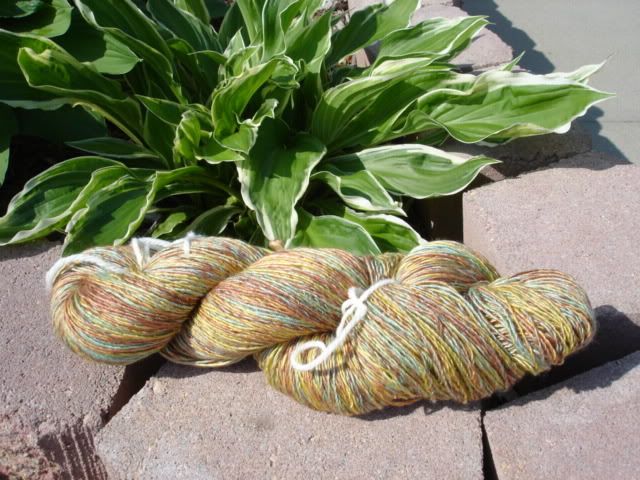 And here's an indoor shot a little truer to color.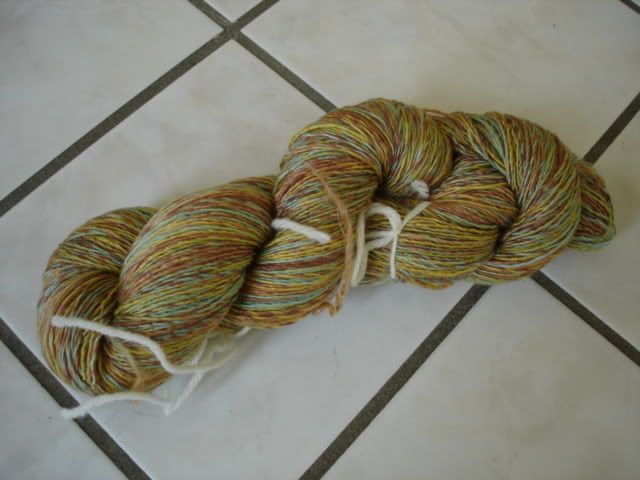 Finally. A shot of the Borg Queen Jaywalker. I'm calling these my One Mind, One Voice socks. What's more appropriate for the Borg than socks that pretty much every sock knitter on the planet has made?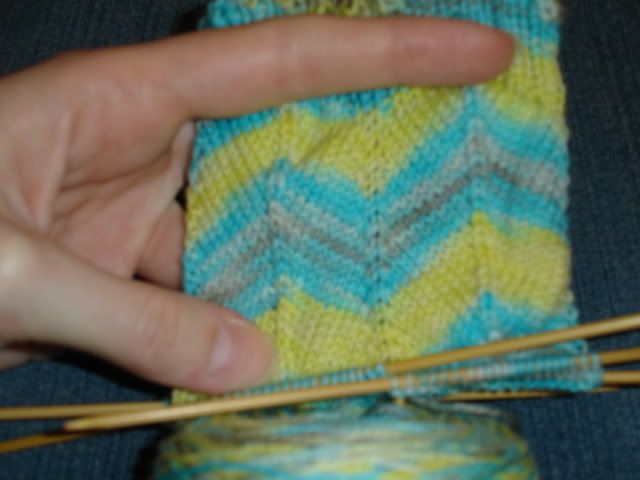 I think that's it for now! I'm meeting k2p2 (Cheryl) from the LnV messageboards and some of her friends at Personal Threads in the morning, so maybe I should get some sleep. But I think I'll spin a little first.