bead stitch shawl pic and some new knitters!
Was finally able to get a pic of me wearing my mohair shawl. Here I am in the "needle nook" at my LYS. The store owner was nice enough to take this for me at the last sit and knit.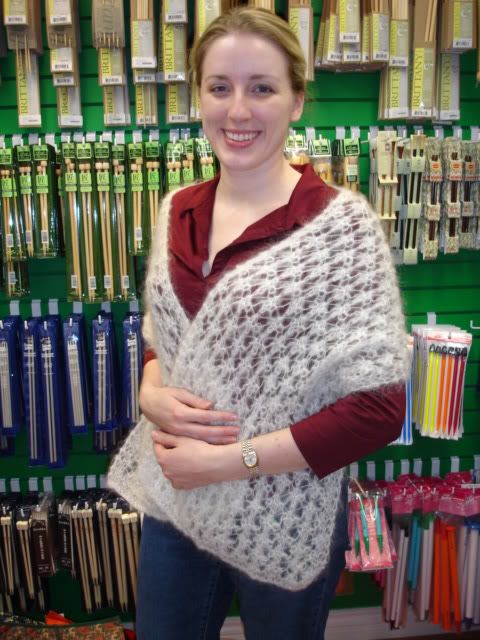 And here's my two newest knitters modeling the scarves they had just finished.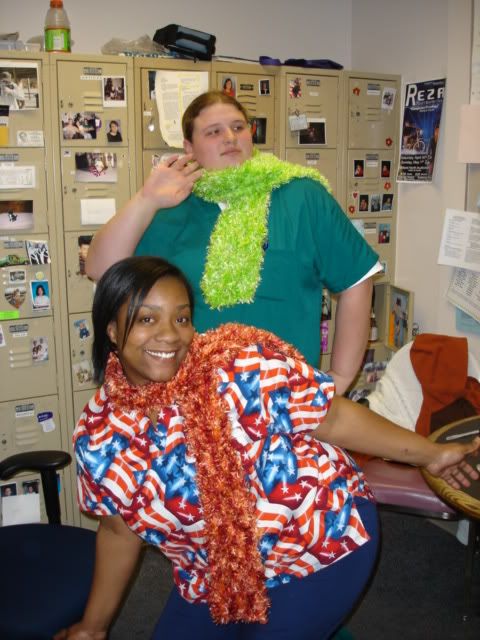 *sniffle* I'm so proud!