sock pictures and an auction win!
Here are my promised sock pictures, taken about...oh...3 seconds after I finished them at work.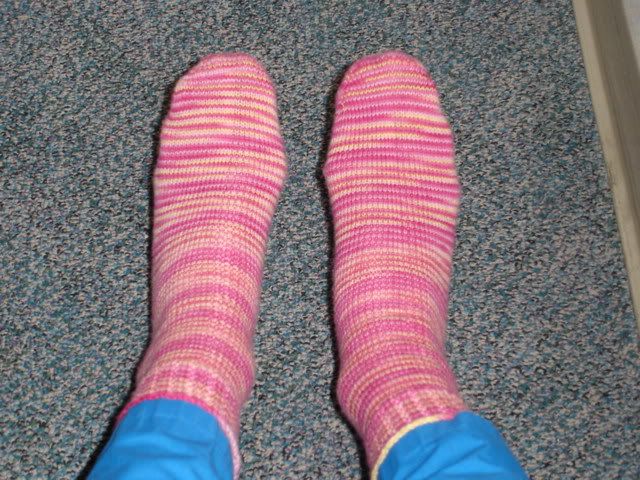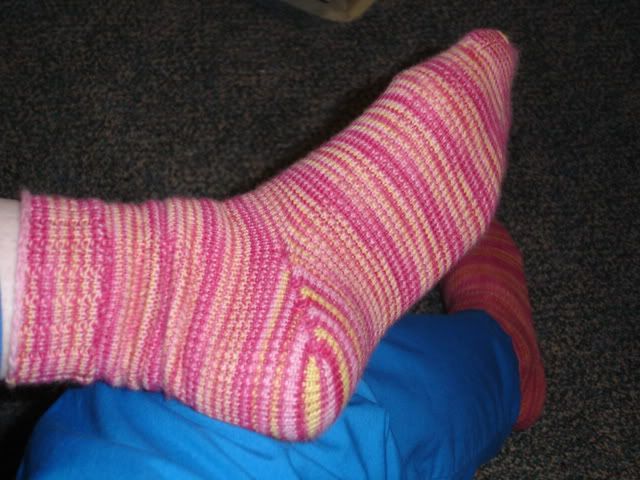 And my LYS was having a silent auction to get some of their samples out to loving homes, and I won this for $20! Not too shabby since it's out of some kind of Noro (can't remember which).
And here it is on me, but the pic's really dark. Stupid flash in the mirrors and all.
Too bad the weather here is in the mid to upper 90s until about November. I cranked my A/C just so I could wear it for a little while. Will definetely keep me warm this winter. And there are wonderful cables on the sweater, but the aren't showing up no matter how I take the picture. Grrr.