The aftermath...
After the yarn vacation was over, I went back to my hometown in northern Iowa to recuperate and completely forgot that RAGBRAI (that's the Register's Annual Great Bike Ride Across Iowa) was coming through town. Lovely. Here's a couple of the riders that I met in the coffee shop the next morning. They were part of Hill's Angels.
And I finished a Sophie bag, done in Cascade 220 and Crystal Palace Squiggle, for my friend's birthday.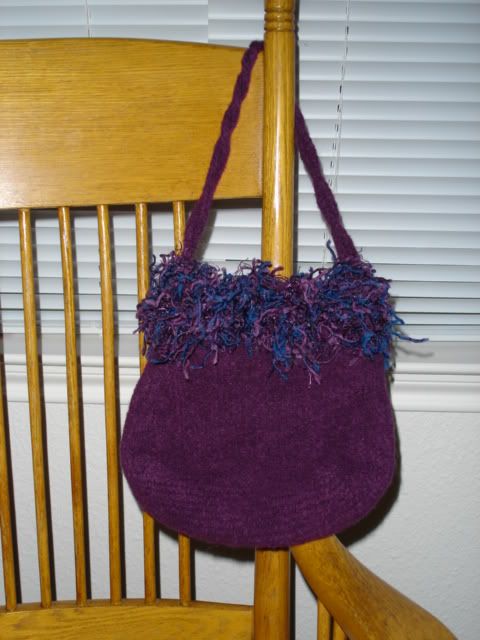 Also finished my second Booga bag. I like the colors on this one much better.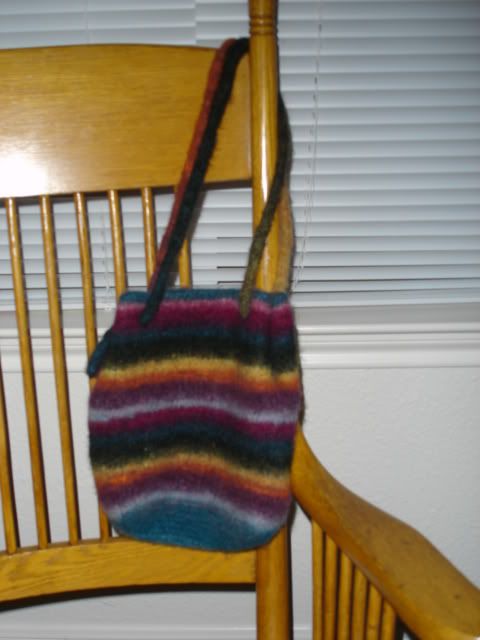 That made me realize that I never posted the pictures of my first Booga. Here's the much better picture of it.