The rest of my yarn vacation
I finally got around to taking pictures of the rest of my yarn from vacation, so here it is. First up is the yarn I got at Lambspun of Colorado the second day we went there. This is a 70/30 wool/silk blend that they overdyed at the shop. It's going to be a sweater from the Fall IK.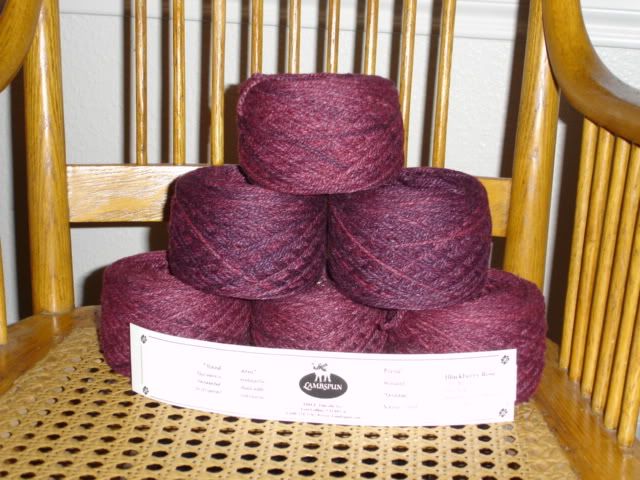 We weren't originally planning to go back to Lambspun. Mom and I were going to stop at another shop called My Sister Knits, but they were closed for the whole month of July, so rather than waste that time, we went back to Lambspun and spent more money.
We were really just killing time until Textiles A Mano opened. This is a great place that the owner runs out of the basement of her home. It's kind of hard to find and out of the way in a subdivision with no really clear sign to mark it, but it's well worth the effort to find if you're in Fort Collins. The owner, Laura, hand-dyes almost all of the yarn in her shop and it's amazing! Here's what I got...
...two hanks of a 50/50 wool/silk blend. Beautiful colors, like Lion and Lamb, but 660 yards for $38 (compared to $30 for 190 for L&L).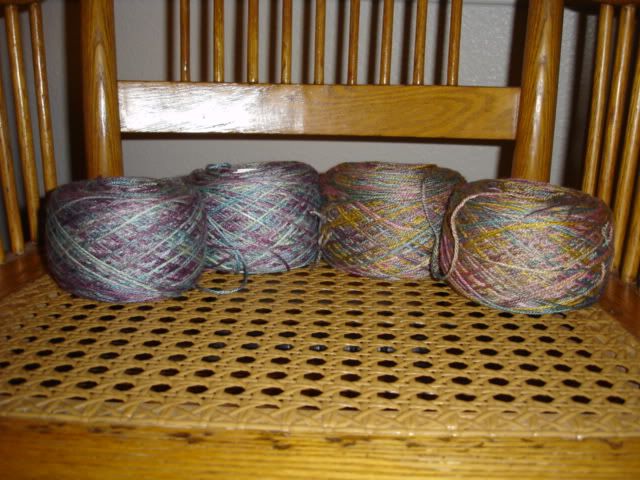 Next is one 700 yard hank of wool in teal, green, blue and purple. I hate how my flash washes out these yarns. They're actually very vibrant. And yes, all three of those balls came out of one hank of yarn.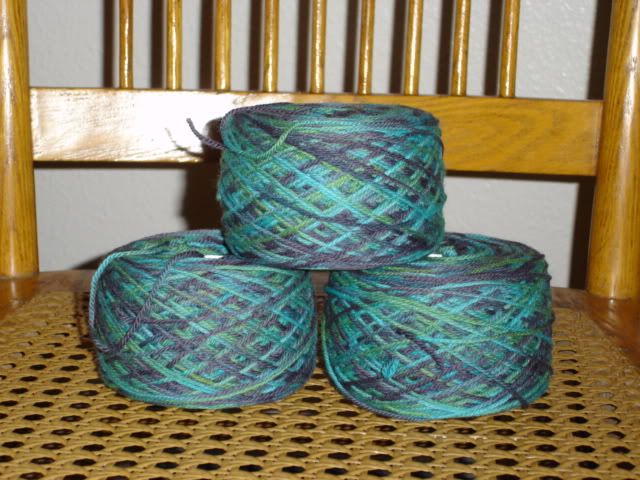 I also got two hanks of a superwash wool in two different colorways. These are destined to become mini-sweaters/boobholders, so I picked up some coordinating yarn at my LYS.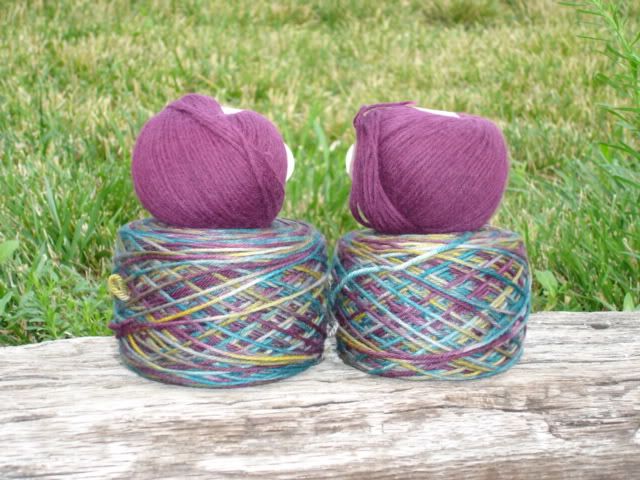 And finally, after a very very very long drive across Kansas that involved waiting out a nasty storm in a Starbucks, we got to Yarn Barn in Lawrence, KS. I wasn't as impressed with this store in person as I am with their catalog. Could be because I was actually almost to the point of being "yarn shopped out" as my mom put it. Here's some of what I got.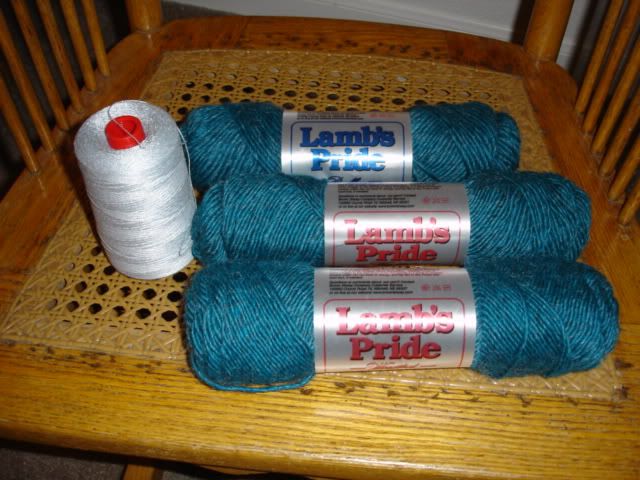 The silvery/white cotton thread is to try some bead knitting with. I actually got 5 skeins of the Lamb's Pride Bulky and made Cleeves from Knitty out of 4 of them. The two Lamb's Pride Worsted are destined to be a Braid and Bobble Hat from Fibertrends.
And that's everything from the trip! A few post-trip pictures will be in the next post.