moving on...
After Brown Sheep, we hit the interstate and drove through Wyoming on our way to Ft. Collins, CO. First stop after the hotel was Lambspun of Colorado. This place was stinking hard to find. There are no signs for Lambspun although there are signs for the restaurant attached to it.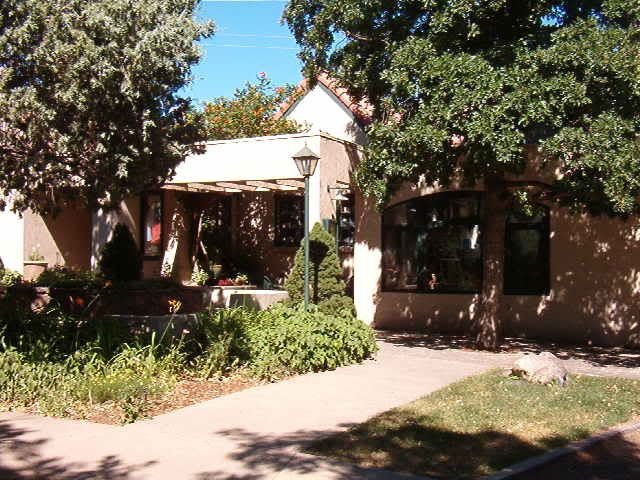 I got three hanks of Mango Moon sari silk for Unbiased (or maybe something else that I haven't figured out yet)...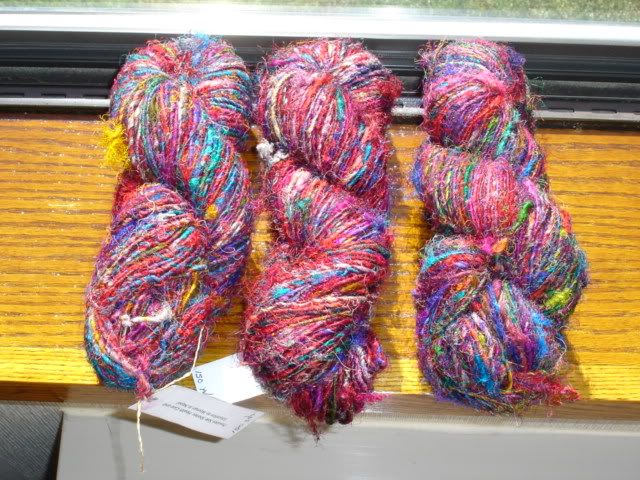 ...six ounces of what looks like a sport or fingering weight 100% alpaca that they dyed at the store. This picture doesn't do it justice. I had kind of wanted all this yarn wound from the cone into one ball, but as the guy was winding it, the ball went flying off the winder so I ended up with two instead. This stuff had better spit splice.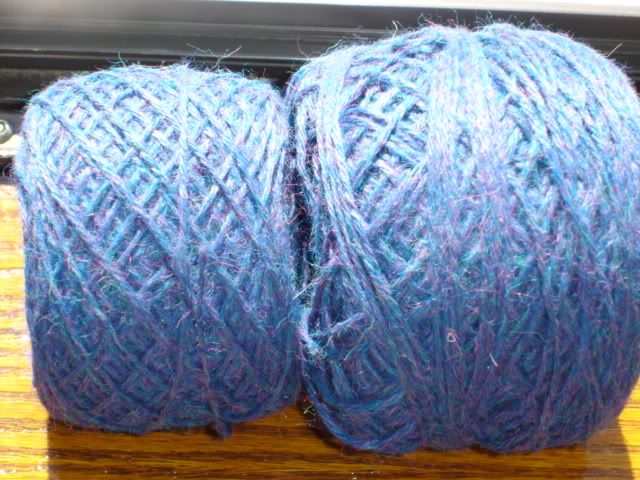 ...some fiber for Erin to play with. I couldn't resist. It was just such a pretty teal and I'd promised myself that I wouldn't take up spinning on this trip, so I had to further someone else's fiber addiction.
And that was all I got from them the first day....did I say first? Yes, because Mom and I went back there the next day. More on that in the next post.
We also stopped at The Indigo Thread.
And I got this....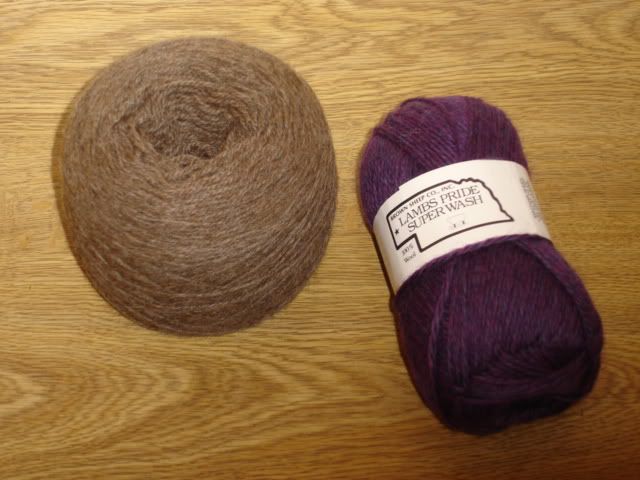 No idea what I'll use the brown alpaca for, but the burgundy Lamb's Pride superwash is for the Newsboy cap out of SnBN.
We met my cousin Mark and his son Kyle for dinner, then he took us up to Horseshoe Reservoir behind his house as the sun was setting.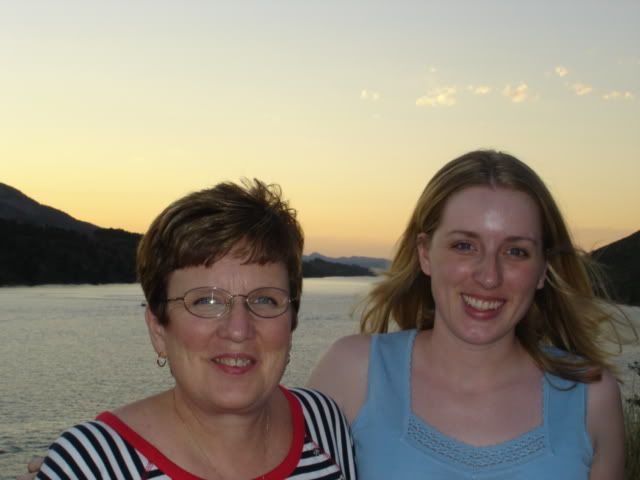 See how shiny my face is? That's sweat. The whole time we were traveling, temperatures were between 98 and 107 with heat indices even higher. Blah!
More next!