more of the SEXpedition
Saturday we stopped by String of Purls so Mom could pick up a few things, then we wound the yarn we'd bought in Des Moines. Then Sunday after church, we took off for Grand Island. No yarn shops there, we only stopped to make the drive to Scottsbluff a little easier/shorter. Spent the night in the room knitting and winding the lace weight alpaca from my fabulous SP, Nederlass.
Monday we were back on the road by 8:30 for Scottsbluff. Along the way we saw Chimney Rock, but didn't stop.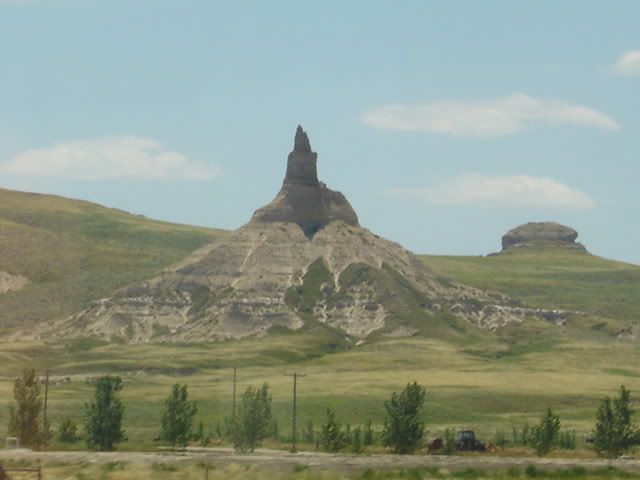 We tried to stop in Gering, a suburb of Scottsbluff, to go to Threadbear's, but we only found an empty field at the address. Mom whipped into a coffee shop and we got some smoothies (banana split, yum!) to help curb the yarn cravings we were having by this point. The workers there told us that Threadbear's had been out of business for the last 3 years or so. So much for the internet being up to date.
Once again, we spent the night knitting (along with a quick stop at Joann's for my mom to get some eyelash yarn to top a sophie bag for a friend).
Tuesday dawned bright with excitement because today was THE DAY!!! The day we would go to Brown Sheep!!!!!!
We turned into what looked like a private farm and saw this.
Not too terribly exciting. We're looking at each other wondering if there really was a yarn shop attached to what looked like some very large machine sheds. Well, we boldly marched up to the office door, went in and saw this.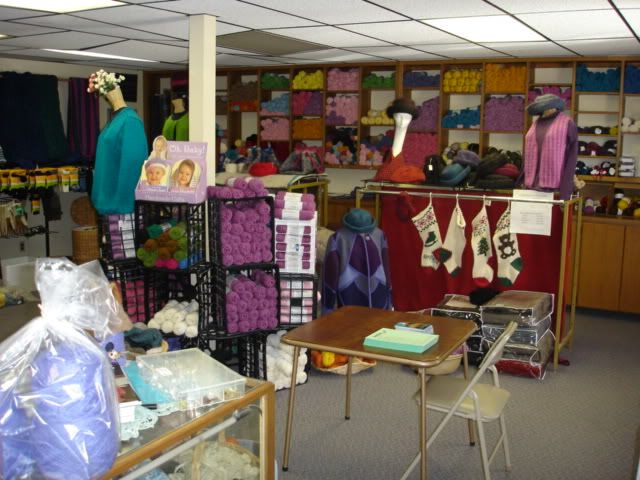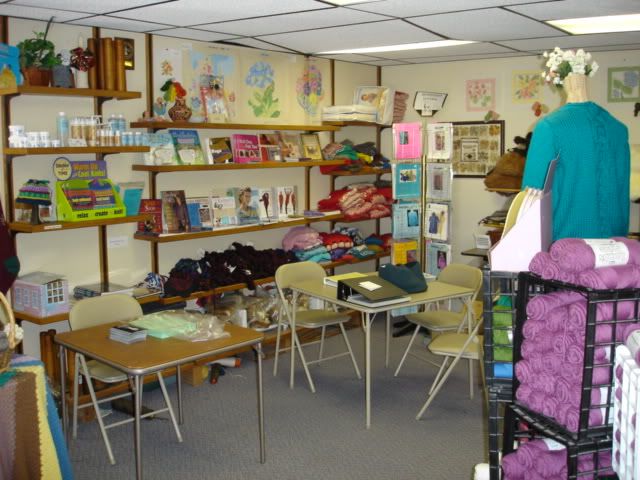 Everything was mill ends and seconds, but it was all beautiful. They sell everything in the store by the pound. Solids are $11/pound and handpaints are $24/pound. I walked out with...
...some cotton fleece for the person I'm SP for...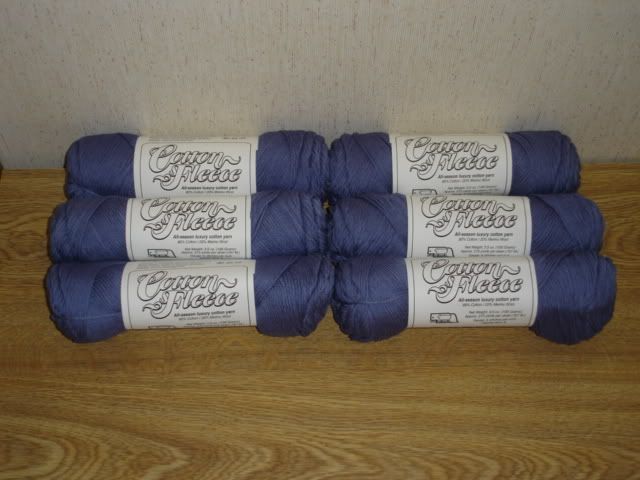 ...three HUGE balls of Lamb's Pride worsted in this lovely purple...
...ten skeins of this shocking pink Lamb's Pride worsted...
...three hanks of Handpaint Originals in Mountain Meadow...
...and four skeins of Burly Spun handpaint. This was actually a batch that was a mistake. They were trying to make the colorway of Strawberry Fields, but somehow the green didn't take or something. They called this new one Strawberry Swirl, and the lady told me that they haven't been able to duplicate it now matter how they try. These were the last four skeins so I took all of them. No clue what I'm going to do with them, but for $24/pound, I couldn't just leave them there!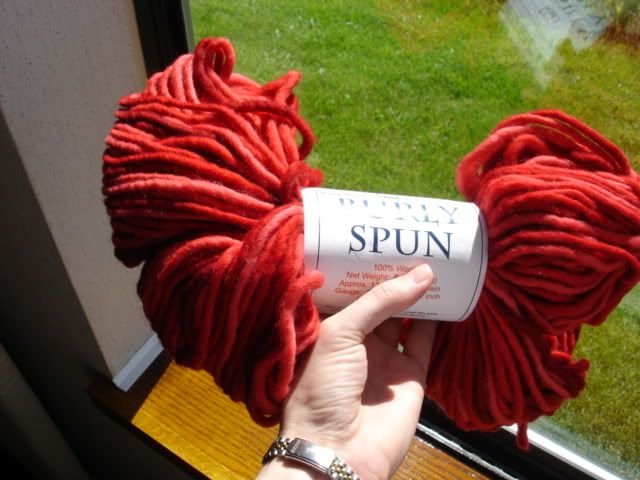 All of that was only $140 total. Not too shabby. More to come in the next installment.