Surprise gifty from my SP!!
A special surprise from my Knitty SP today...a box full of goodies from Knitpicks!! Here it is!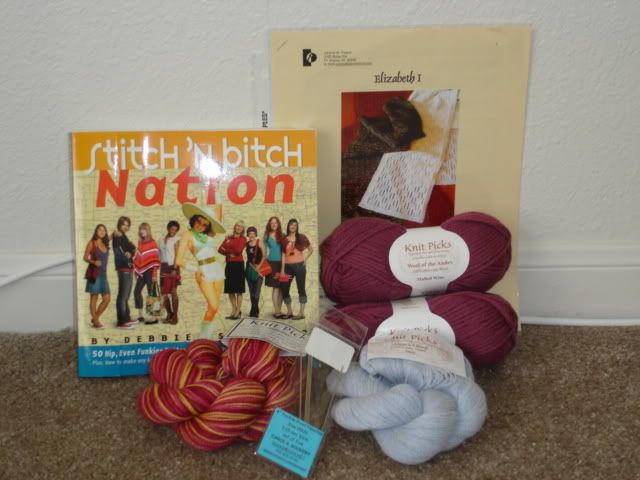 That's SnBN, a lace scarf pattern inspired by Queen Elizabeth I, two balls of Wool of the Andes in Mulled Wine, a set of size 0000 sock DPNS, a skein of Alpaca Cloud in Mist, and a skein of Alpaca Shimmer in Happy Dance.
Here's a close-up of the Mist. It's gorgeous. White, baby blue, and a very light grey all blended together. Gorgeous.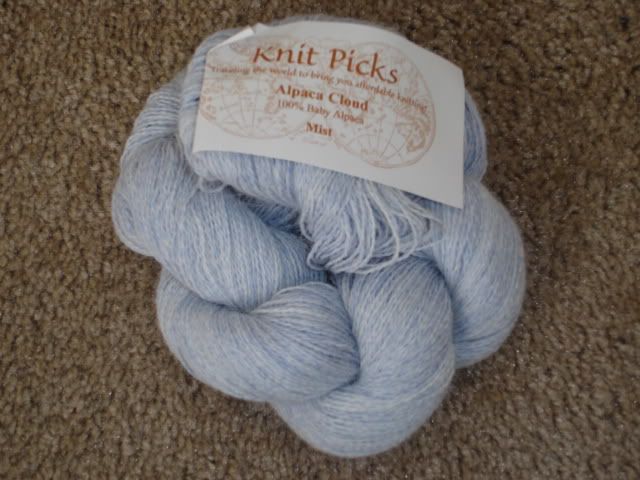 And Happy Dance...very similar in color to my Stargazer Lily socks, but the colors are a little richer and not so bright.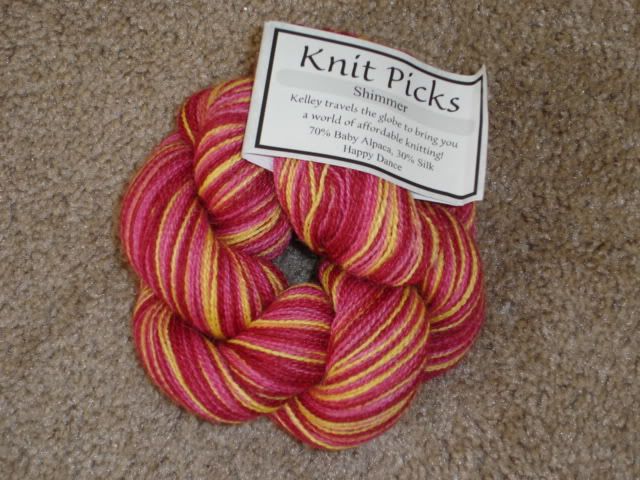 Still no sign of my Patternworks order. Maybe tomorrow. This stuff should keep me occupied until then.