a bunch of stuff
First off, the ribbon x-back/hootchie mama top is done and I finally got a pic of it tonight at the sit and knit. Here it is.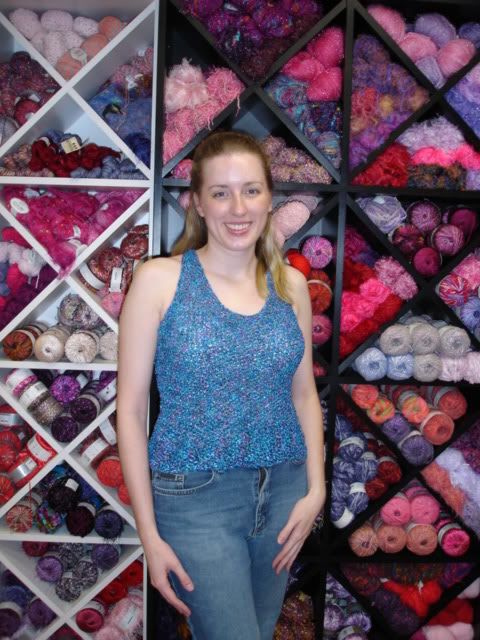 Next is my Gryffindor student uniform. I finished sewing the skirt tonight and yikes!! is it short!! Or I should say that it's shorter than I thought it would be. That won't make much difference once I have the robe made too, but for the moment I'm not sure if I'll wear it by itself to the HBP release since it's so short. Here's the best in the mirror shot I got tonight. If anyone's good with Photoshop and could get rid of the camera and it's strap and maybe replace the backdrop, this could be a pretty cool picture with my hand glowing like that from the flash. What do ya think?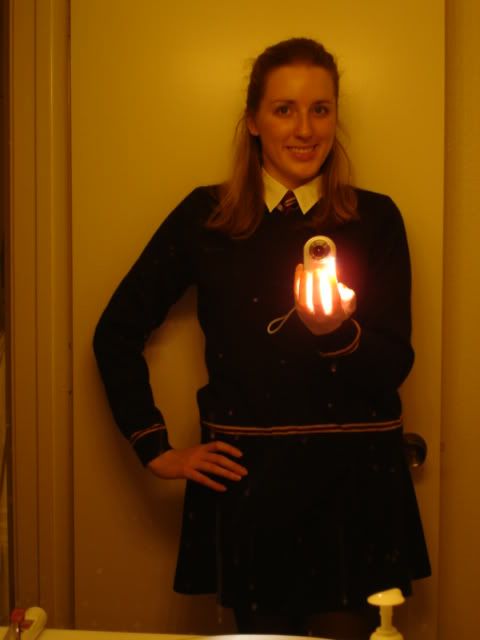 And finally...the obligatory puppy pictures.
Can't a girl destroy a chew toy in peace?
What are you lookin' at?