It's about time...
...for me to be making a post. Things have been crazy with work and real life, but I'm back.
The trip home was pretty uneventful. The pup got to see a lawnmower up close for the first time and spent about half an hour outside barking at my dad as he mowed the lawn.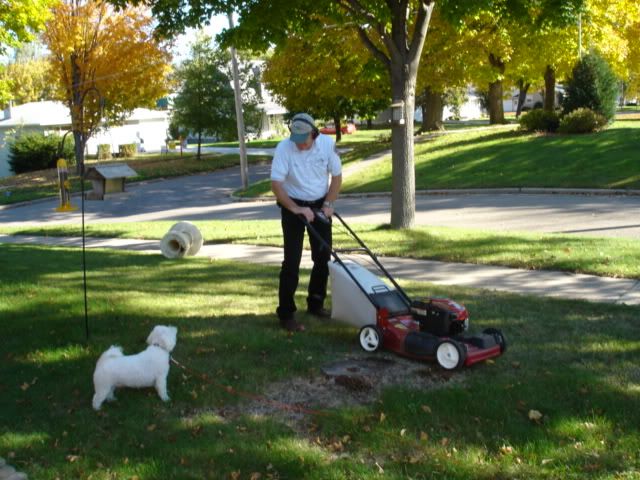 And the colors were gorgeous. I live in a pretty new neighborhood so the trees are pretty small and tend to drop their leaves overnight. But the huge oak and maple trees around my parents place were beautiful.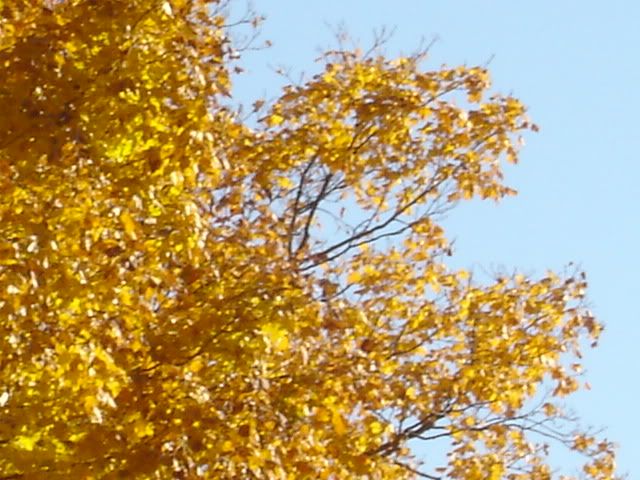 And I finally got my Hatmione blocked for the hat contest at SoP. It doesn't make my head look like a pencil eraser anymore, but trust me that it did before a good healthy blocking. And I finished the Gryffindor PoA scarf as well. This thing is huge. It's probably a foot across and almost 7 feet long. If I don't wrap it around my neck it hangs to my knees and I'm no tiny thing. My first foray into duplicate stitching was putting my initials on the end and I don't think they turned out too badly. Now I can beat off all the little kids on Halloween and at the movie opening that say I stole their scarf by showing them my initials.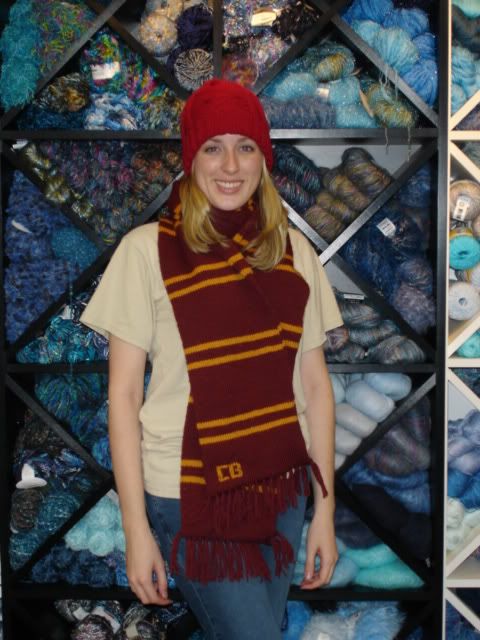 I'm slowly slogging away at Christmas presents. Had my friend Sarah tell me the other day (when we were giving each other present ideas), "Or you could just knit me a shawl." Did I listen to any of her other present suggestions? Of course not. I went out and bought yarn to make her the Fibertrends Falling Leaves shawl. She might not get it by Christmas, but she'll at least have it by the time I visit her in February.