Hair today, gone tomorrow!
Well...I did it. I cut all my hair off. Most of it anyway. My friend, Katy, and I had decided to few months ago to donate our hair to Locks of Love. And today was the big day.
Here's how long my hair was.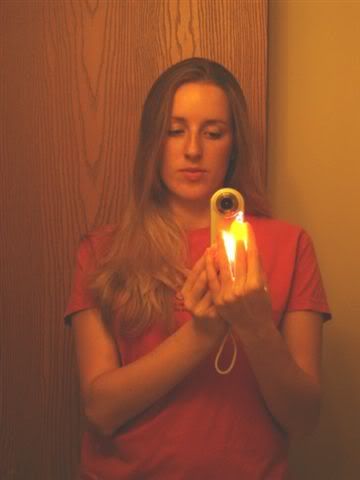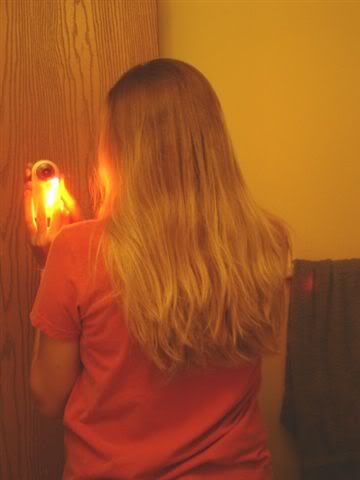 And here it is now!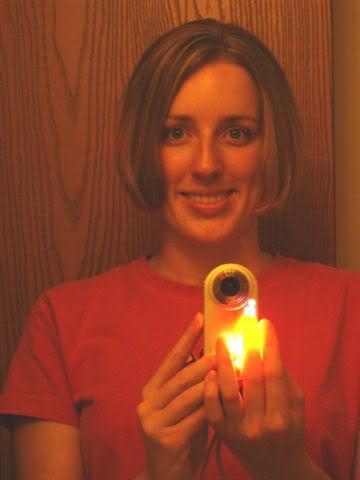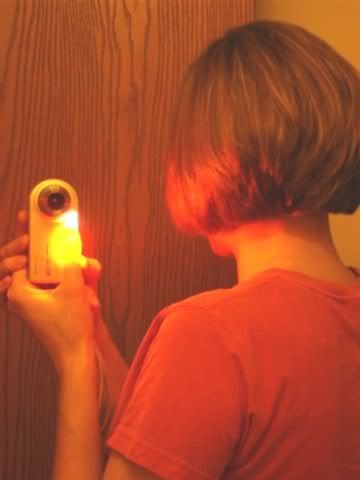 Pardon the bad "in the bathroom mirror" pictures and the fact that I look like death warmed over. I worked Monday night into Tuesday morning, so my after pictures were take about noon when I'd been awake about 23 hours.
And I have an FO!!! My Noro Silk Garden clapotis is done! Again, cruddy pictures, but I'll get a better one on Thursday if one of the ladies at SoP will help me.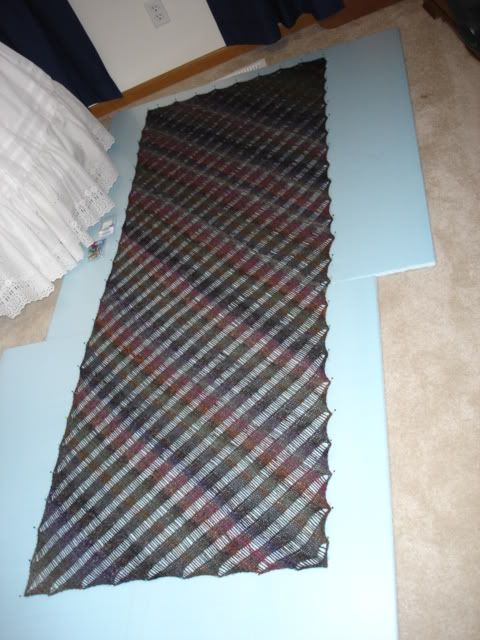 It's color #82, and very fall-esque. I wanted something a little darker for fall/winter than my last clapotis.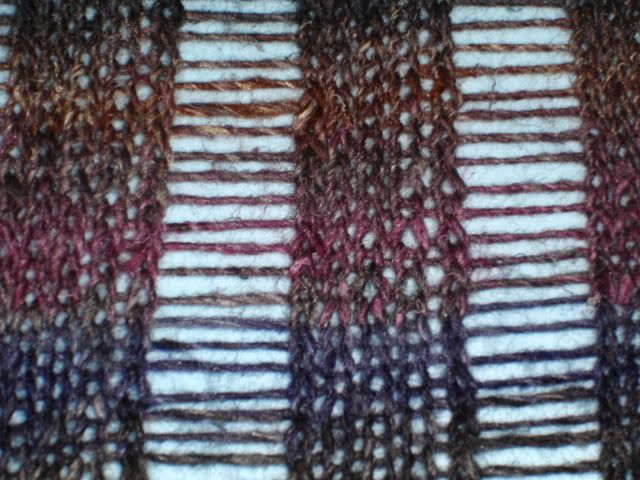 And yes....I use insulation for my blocking board. You should have seen the look on the guy's face at Lowe's when I told him what it was for. He must have thought I was nuts! How many people go into Lowe's to buy a single sheet of insulation?!