The updated sock yarn stash
As of yesterday afternoon, this is my sock yarn stash minus two hanks. I had already wound up the STR Peaseblossum and put it in my knitting bag and then I found another ball of Sockotta in my closet stash that my last SP had sent me. I hadn't bothered to check the closet stash because I thought all my sock yarn was either in the dresser stash or the rubbermaid tote stash. Clearly I need more organization in my stash.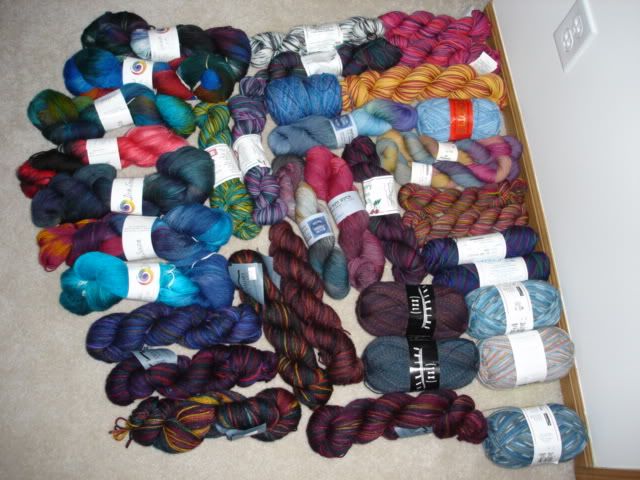 Counting the two missing ones, there's enough sock yarn there for 35 pairs of socks. Not as bad as I thought it would be, but still....yikes.