Photo meme - the first 6!
So Judith and Erin both posted their requests for pics of stuff and here they are!!
Judith wanted to see.....
....pictures of me as a child (I had to ask my mom for scans) so here are two from when I was about 2-years-old.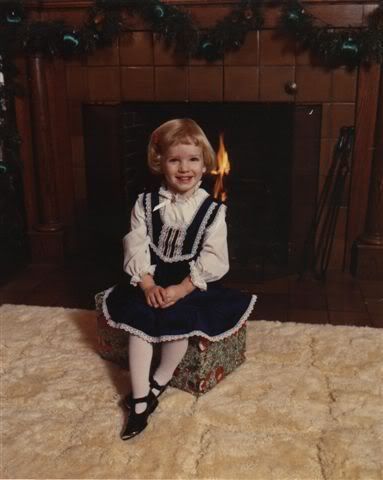 ....a pic of Phoebe being doing something she's not supposed to. This one was hard. I'm resorting to an old pic of her chewing a bottle because it's almost impossible to catch her doing something naughty when the camera is in reach.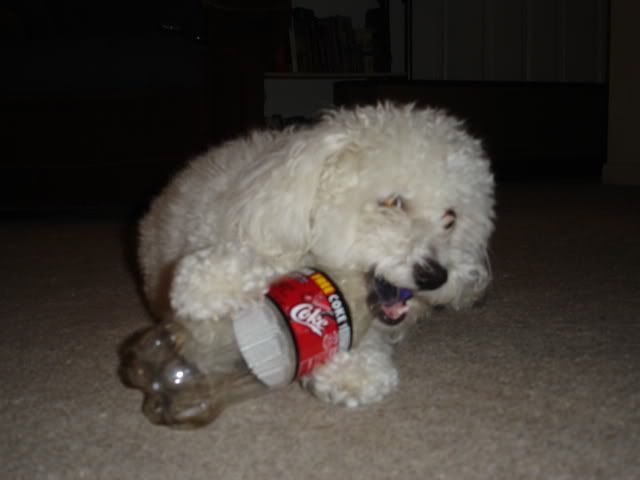 .....and *cues the fanfare* a pic of the neighbor cop. You have no idea how lucky you are to get this one, but he was outside washing his motorcycle today, so I grabbed my camera and took an extreme zoom picture from my computer room window. This was the best of the bunch.
Erin wanted to see.....
....my knitting spot (I'm throwing in the view from my knitting spot as well).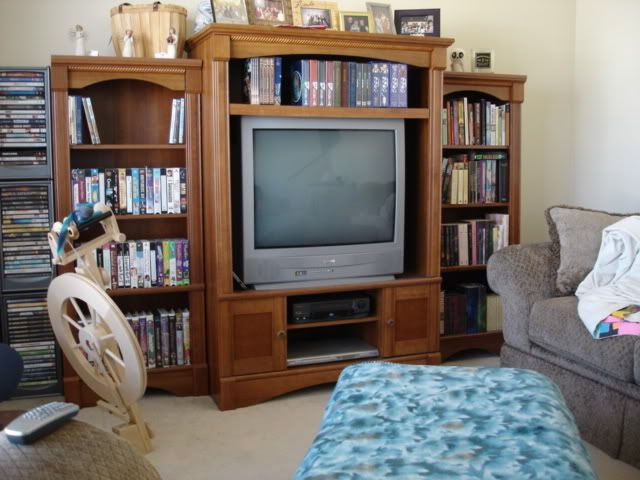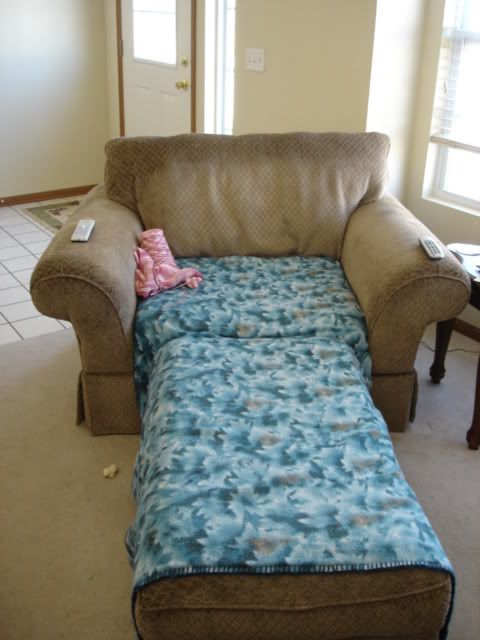 ....my current favorite WIP (there's only two things on the needles, so this was a pretty easy choice). The Rock 'n Weave socks in STR medium weight Rocktober. I'm working my way out the gusset of the second sock. Hopefully will have them done this weekend.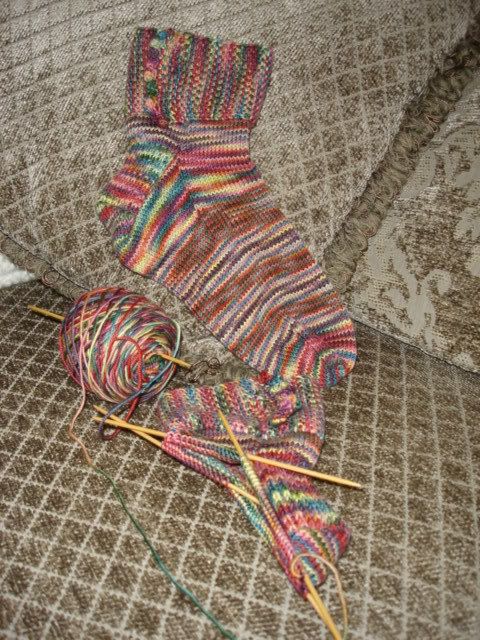 ....and what I'm going to be spinning next. I'm currently working my way through 8 oz. of Superwash merino in Goblin Elbows Blue from The Dyeing Arts. Next up is going to be one of my Crown Mountain Farms Sock Hop rovings....either My Boyfriend's Back or I've Got You Babe.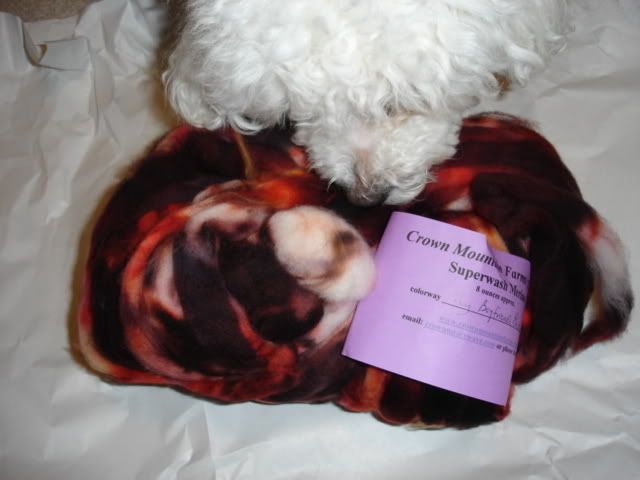 And that's it for now!! Anyone else have 3 things they want to see me take pictures of? I probably won't post them this weekend because my parents are here, but I'll get to them early next week.
Now I need to finish my coffee so I can go outside and scoop dog poo before my parents get here. My dad's dog likes to eat poo, so right now she'd think my backyard was a buffet.
Labels: gross, meme, rants, weekend plans