the latest FO
Here they are! My latest socks....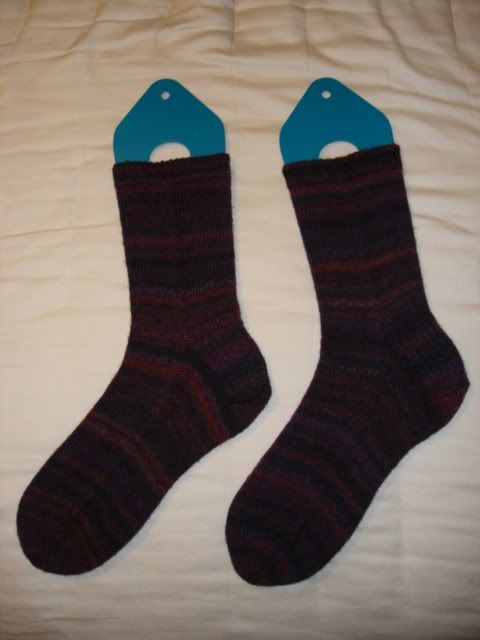 They're basic stockinette socks using the cheat sheet formula in the Yarn Harlot's Knitting Rules book. 72 stitches on size 1 Knitpicks dpns using Trekking XXL color 76. Here's a closer look.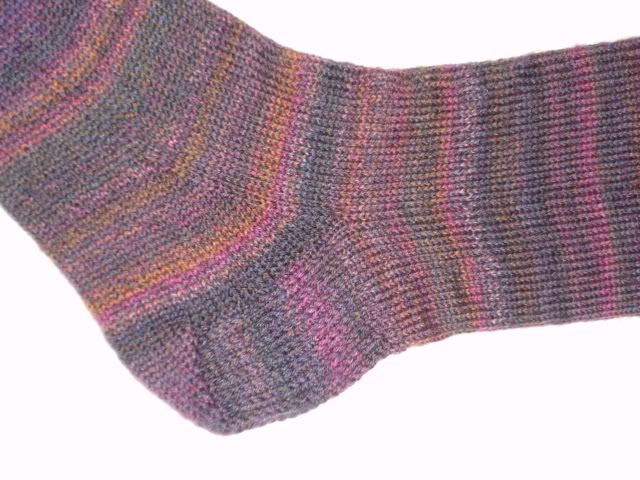 The color's really washed out but at least you can see the color shifts. It's actually closer in color to the deep burgundy in the first picture.
And I finished the secret project tonight at SnB after getting the new ball of yarn from Minnie. Yay!! So I'm going full steam ahead on my Rocktober Rock and Weave sock while I keep impatiently waiting for my sock club kit to get here.
Plus I finished the cheesecake to take to work for the potluck.