Here they are
The pictures I promised.
First is one that I'd even forgotten was on the camera.
Deawn
had found these Hello Kitty keychains and made dpn holders out of them. Here she is doing her best Barker's Beauties impression.
Next up are some of the squares I've knit for Project Greensburg that I linked a few posts ago.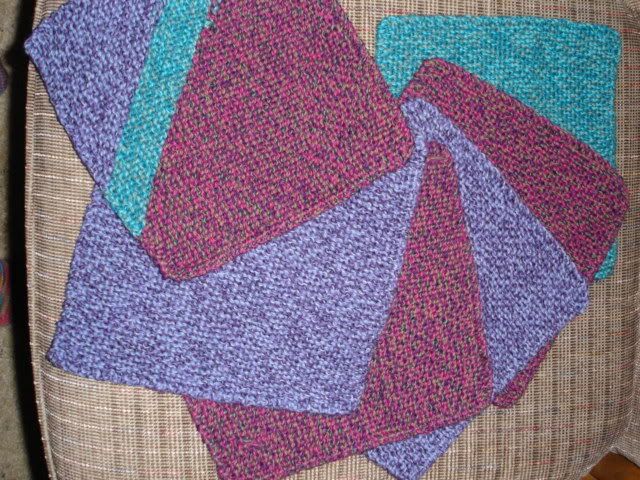 And now for the backyard. There are a lot of pictures folks. You've been warned.
We'll start off with pre-sod removal. All that green you see that's not within 3 feet of the fence? Yeah....that would be mutant dandelions and thistles and some yet unidentified weed. Oh yeah....and my garden. All the green stuff in the rocks by the house? More weeds.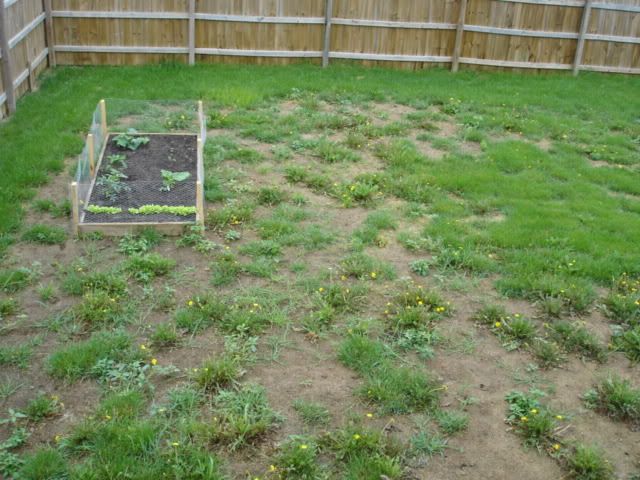 Now for the post-sod removal pics. This took three guys the better part of a day to do by hand. My yard was a barren wasteland, but it was a great improvement from the weeds.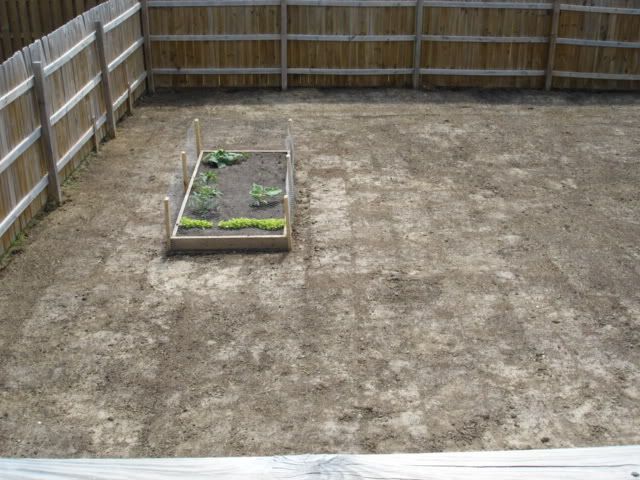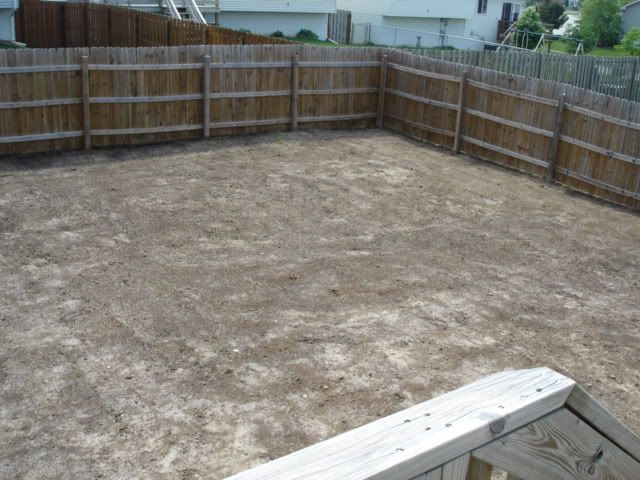 And the note from the head landscaper guy....too late since they'd already pulled up the grass that was under the deck, so now I've got a mudpit underthere. I'm foreseeing some tilework in my near future. It says "No Sod Under Deck" in case you can't make it out.
Finally, the almost completely backyard. This is the sight that greeted me when I got home from work Friday morning. Evidently, they underestimated how much sod it would take to cover my whole backyard and they left me with this blank patch until Monday.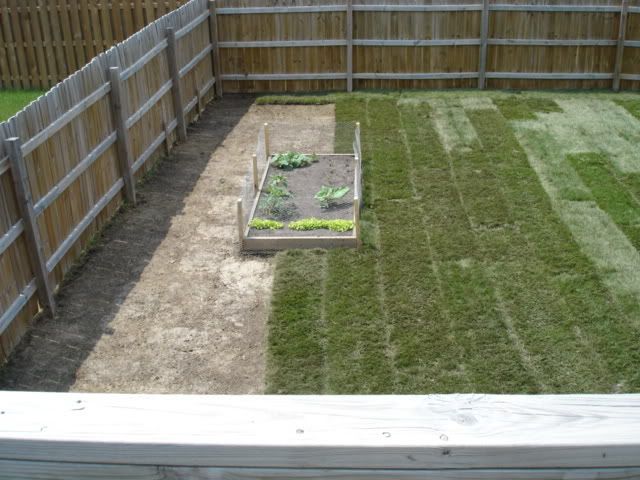 The yard is now complete and I'm watering the heck out of it. I've got one of those sprinkler tractors that moves itself, so that's nice. The landscape people said that for the first two weeks at least, I need to keep the backyard "squishy". Their word, not mine. Well, it's squishy.....I'm almost scared to see what my water bill is going to be.
And I forgot to tell my funny story. I tried to kill a fellow nurse with wool. Barb, my co-worker that taught to knit socks, had finished her first pair in Opal Rainforest Caterpillar. She was so excited that she put the socks on, then started winding her next skein into a ball. Harley (her overweight cat) got so excited by the sight of so much string that he pounced on it and made a royal mess. Barb gave up and went to bed, still wearing her new wool socks. The next day, her legs were covered with welts and bruises. Turns out that she's got a wool allergy. So she greeted me at work with "You tried to kill me. Thanks." Oops! But I've got her hooked on knitting, so I'm trying to find yarns she can work with. She can't use anything with elastic in it either (latex allergy), so she may have to switch off of socks. I'm going to buy her a copy of No Sheep for You. She gave me the tangled skein of CTH and another whole skein and just told me to call it a teaching fee. I'll probaby spend all night tonight finishing untangling.