I give you the new cuteness
So my mom actually came up with the hare-brained scheme for once instead of me. It involves getting my dad a puppy for Christmas. Not just any puppy, but what he'd call "a real dog" i.e. a dog he can take hunting. So Mom and I are in cahoots to get Dad a Brittney spaniel. Here she is.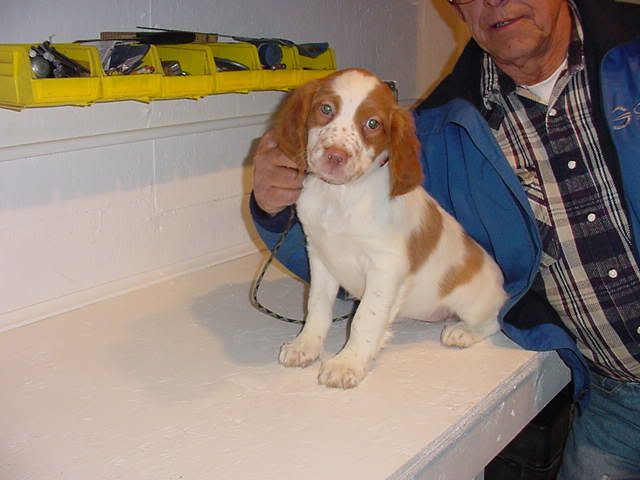 She's so adorable! Mom and I are going to pick her up Thanksgiving weekend and give her to Dad then so I can see his face and take my part of the blame if he hates her. But how can you hate such a sweet face! *disintegrates into cooing baby noises* Ahem. Better now. But if Dad hates this dog, then I'm going to take her. She's just too cute!