The haul....
I lied. Here's pics of the haul this year. I decided to get off my butt, find the camera and take pictures.
Phoebe's present from auntie Sarah.
Toffee's sweater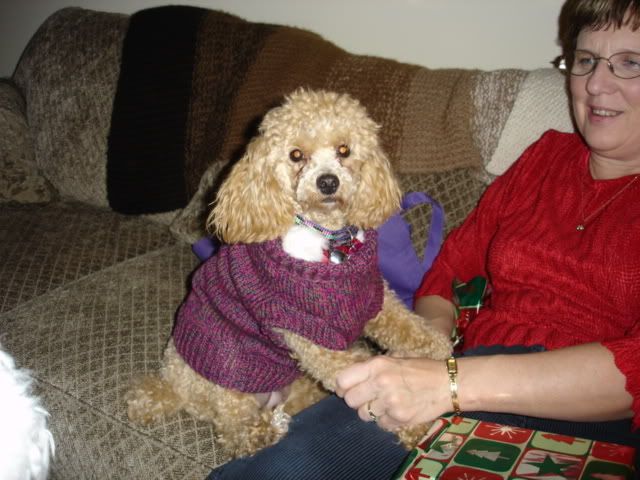 Phoebe's sweater
Cozy's sweater and Dad's hat....for the "huntin' buddies" This would be the terror of a dog that led me on a merry chase through the neighborhood.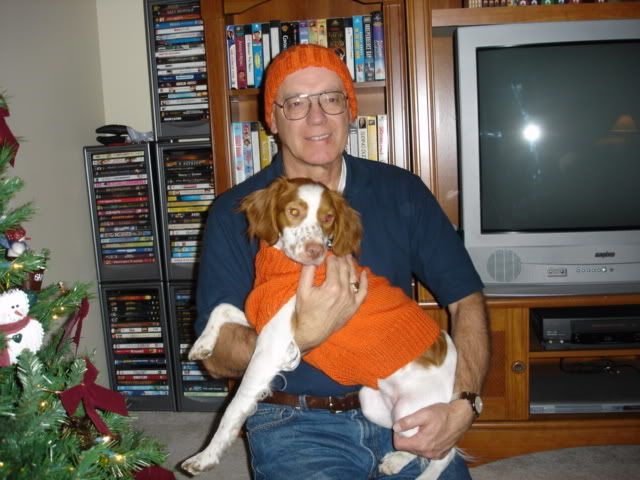 Reading shawl that Mom knit for me out of DB Cashmerino Chunky
Knitting 2007 calendar (from Sarah) and Woolee Winder with bobbins
Dirt Devil Kone vacuum (are my parents trying to tell me something? ;)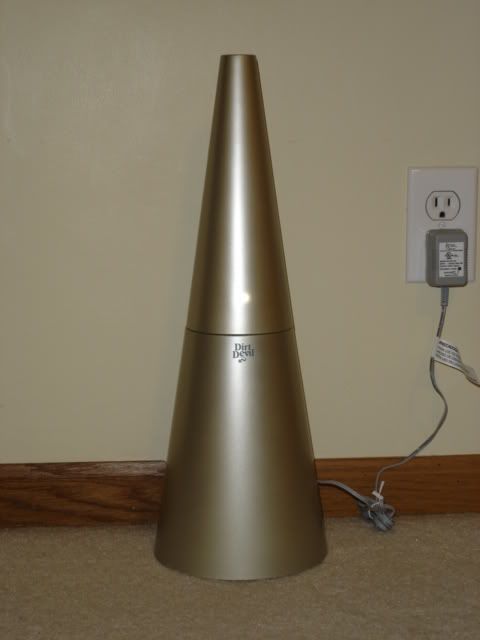 Dog sweater, Willow Tree Nativity, new winter boots, tether for the dog, dog treats (from Tony), coffee scoop and hook, Gummy Savers, WPI tool, and extra dark chocolate. Not pictured is a gift certificate for a pedicure at a salon the next time I'm home and the dollar that I won from the lotto tickets.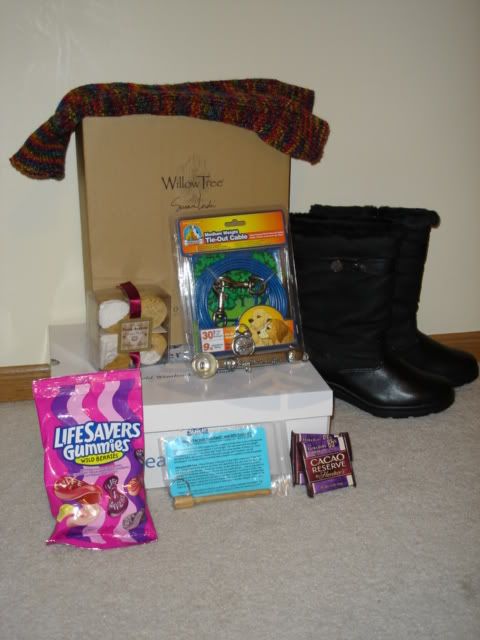 Close-up of the coffee scoop and hook. The hook says "Wake up!" and the scoop has "Smell the coffee...."
Snowblower!!! I told Dad that once we actually get snow I'll probably be out there using this thing even if there's only a 1/4" of the white stuff on the ground.
There's also some stuff that I didn't take pics of....two pairs of jeans and a sweater. But most of you will see me wearing those at some point or another.
And now for stuff that I bought myself.....
Crown Mountain Farms Sock Hop roving in My Boyfriend's Back.....Phoebe head included for reference size.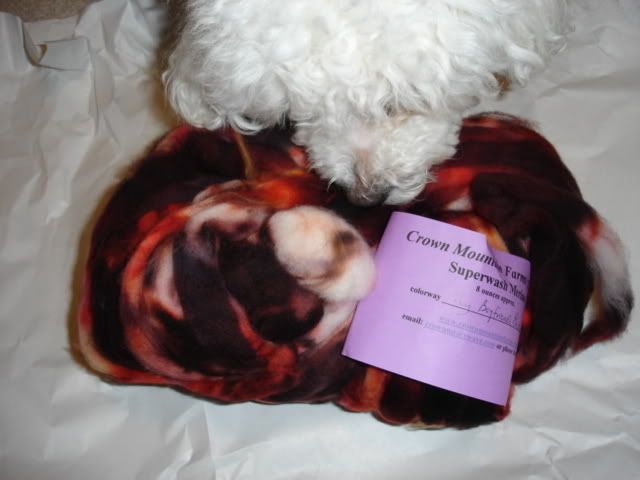 More CMF roving in I Got You Babe.
Sunshine Yarns sock yarn Harry Potter Dragon set in (L to R) Swedish Short Snout, Hungarian Horntail, Chinese Fireball, and Welsh Green.
What have I been knitting on? A baby blanket in Red Heart *shudder* and the test-knit socks. That's all. As you were.