the stash in retrospect
A year ago, I was fairly new to the knitty boards. I heard about flash-your-stash day and did it on a whim. Remember this?
And that was the whole of my stash. Pretty pathetic. You'll see the current stash tomorrow (or possibly shortly after midnight). And it's going to be pic-intensive. Bring a beverage.
Here we have the completed simple stripes socks in Storm. These were originally going to be for my secret pal, but when she requested something else (a sock yarn that I happened to have in my stash) these socks became the property of my church's DCE who originally ridiculed my knitted socks (why spend a month of time and $20 on something that you can buy in a 10-pack at walmart for $2.50?), but started to lust after this pair. She got them last Sunday.
And now for the puppy pictures! Here is the little poodle, Toffee, ready for her close-up.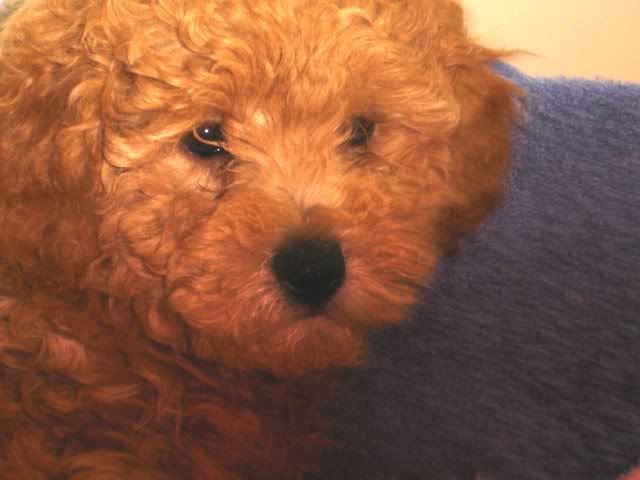 And she's just as adorable when she's asleep!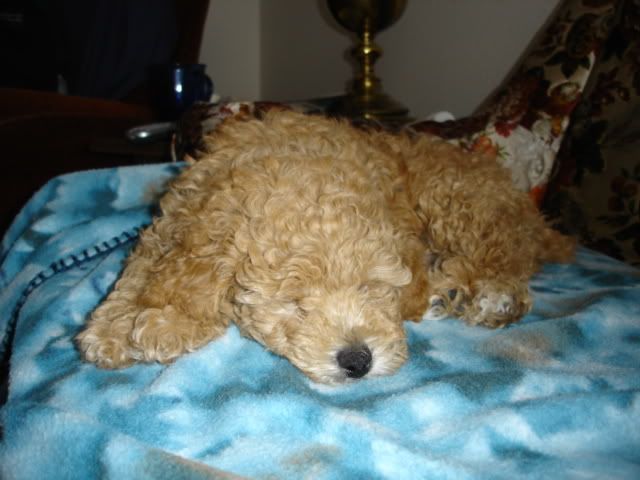 Now for two happy announcements. First, my second box from my SP came today....or I should say that it came on the 23rd and the mailman forgot to put a reminder in my mailbox that it was at the office to pick up. So I got it today when I went in to give my 30-day notice.
A great bag for my sock projects....I adore bags. I think have about 1500 of them and only use them for specific things.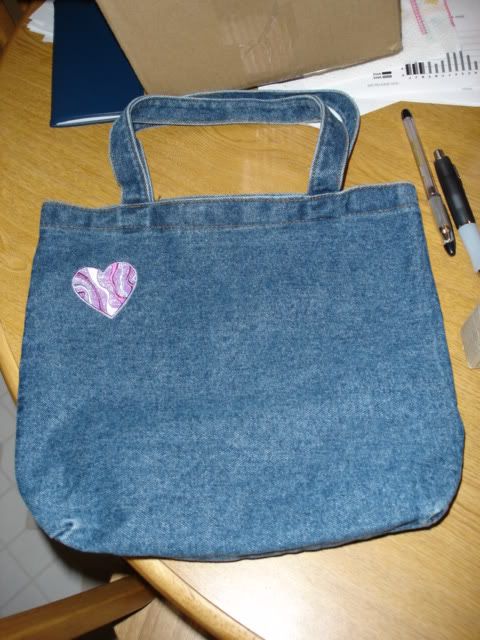 And inside was all this. There's two kinds of coffee (hazelnut and italian roast), a huge square of dark chocolate (yum!), a set of size 2 dpns, 2 different sock yarns (love love love the sockatta), and a cute little case full of what I'm assuming are handmade stitchmarkers (3 different kinds).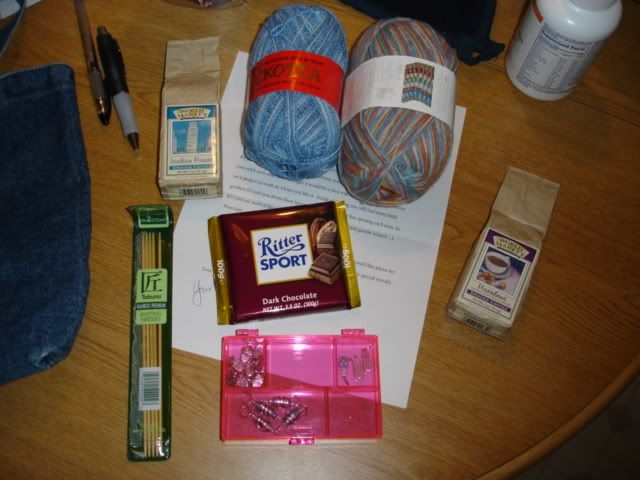 Here's a close-up of the stitchmarkers. The ones in the upper left all have different words on them, like live, laugh, create, imagine, etc. On the right are 3 little flip-flops, and the bottom left are four gorgeous glass beaded ones. Simply lovely. One can never have too many stitch markers.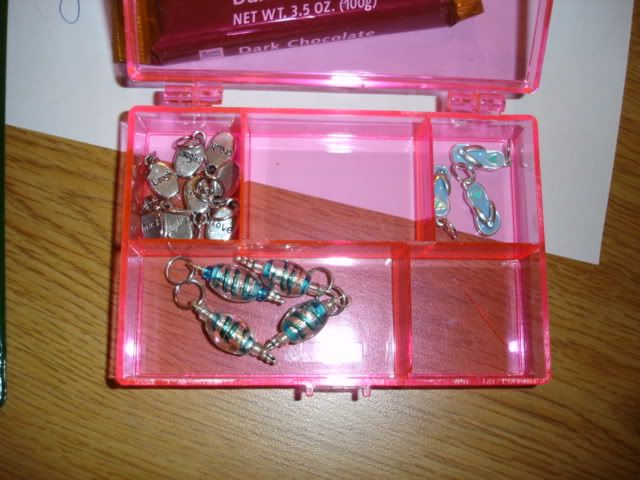 And the other happy thing is that I finally closed on my house at 3 PM. Amen, hallelujiah and praise be! Here's my key on top of my current Jaywalker.