FO x2
First off, I got the minisweater totally done. The button is finally sewn on and I wore it to SoP last night.
Next.....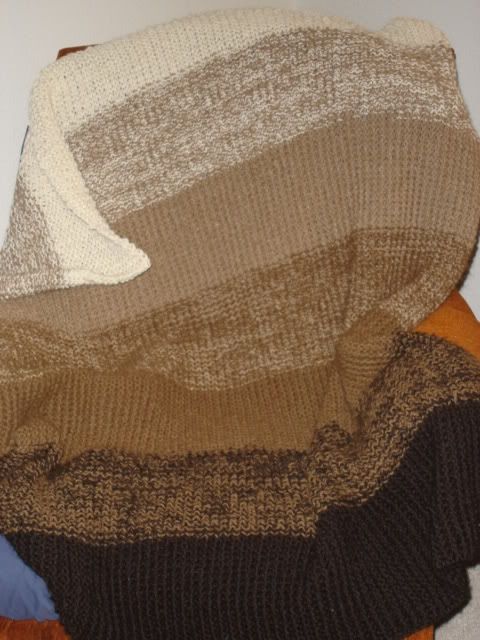 The alpaca blanket is complete! It's a modified version of the Ombre Alpaca Blanket from Last Minute Knitted Gifts. I used yarn from a local alpaca farm, went up to size 15 needles, and cut the number of stitches down to in the 160s. This thing is huge! I didn't realize how big it was until I got it off the needles. It'll be great for snuggling up in front of the fireplace at my new house.
Phoebe likes it too.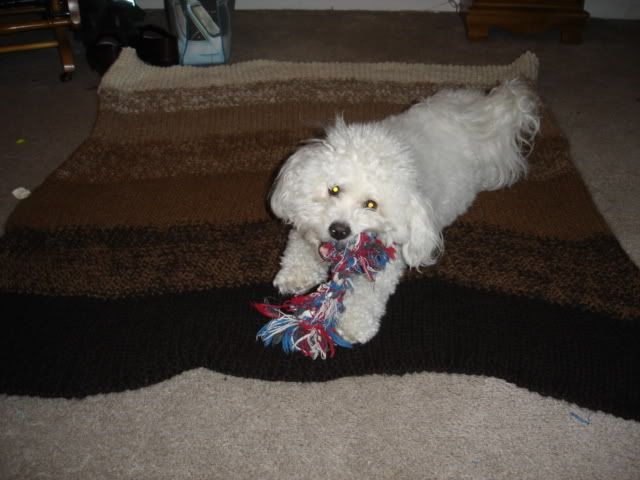 And speaking of the house....only 2 weeks until I take possession!