one full week
It all started last Saturday at SoP when Ann and Kay of the Mason-Dixon Knitting blog/book came to the store. They were fun to listen to, especially with all the frequent interruptions from Kay's many family members. I even made it onto their blog. Not a specific mention, mind you, but if you go down to their entry for while they were in Omaha, then go way to the bottom to the picture of the lady showing off her scribble lace. Now look to the left of the lady's head. You can see me standing in line, waiting to get my book signed and looking kind of ticked off about something. I don't know why I have such a mean look on my face. Do I normally look like that?
So here's Ann and Kay in the middle of their talk.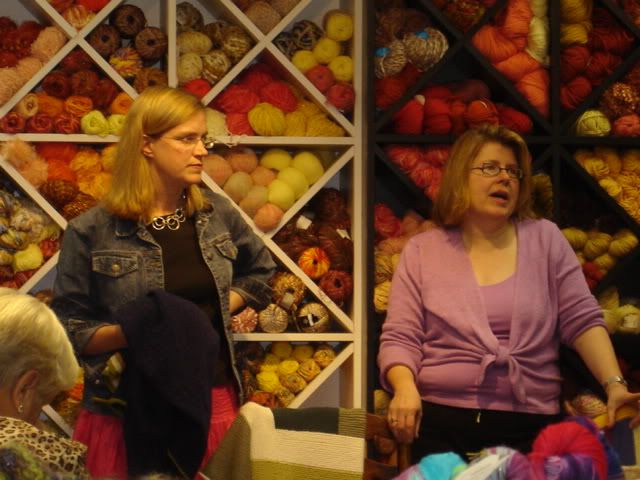 Then on Monday I had a final package from my SP waiting in the mailbox. I'm going to take a moment to celebrate reason #832 why I enjoy living in my own house - My packages are either left in the locked mailbox, or at my front door and I don't have to wait for the stupid office to be open or for me to be awake at a time when the townhome office is open for me to pick them up.
My SP was the fabulous DawnF and she did a very thorough job of spoiling me over the last few months and feeding my sock yarn addiction. So here's the last package.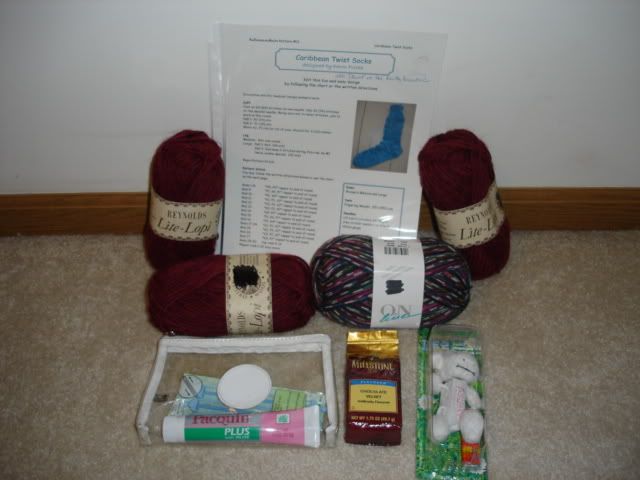 There's three skeins of Lite Lopi in a brick/barn red color to use for felting, more sock yarn, a sock pattern that she wrote herself, hand lotion and stitch holders in a new notions case, some chocolate velvet coffee (one of my favorites from Millstone that I haven't had in forever), and this....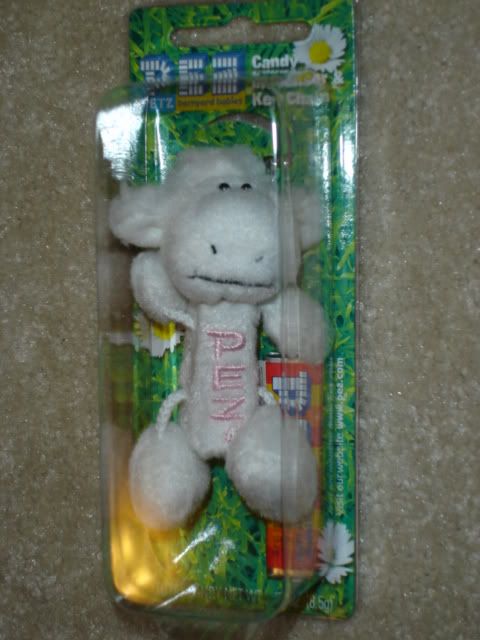 ...my very own fuzzy sheep keychain Pez dispenser. I'm almost ashamed to admit that I never had a Pez dispenser growing up. I don't even think I tasted Pez candy until I was in middle school. Sad, I know.
So that's all the fun for now. I'll see everyone at SoP Thursday before I head to work.