I was very very bad....
My STR purchase from after my bad night at work finally arrived on Monday. Beautiful, perfect colors. I got Chanticleer, Rocktober, and Love in Idleness. On the right is the October Rockin' Sock Club colorway of Pink Granite. I signed up for the 2007 sock club as well. I guess I'd better get my butt in gear and knit some socks!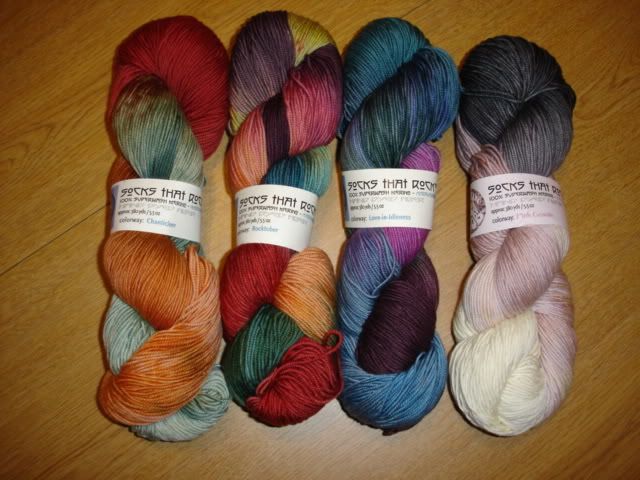 Speaking of knitting socks....I think I finally found a way to have Jaywalkers without having the 20 minutes wrestling match getting them on and off my feet. I cast on a new pair using the larger size and size 2 dpns. Things seem to be going well and I can easily fit them over my heel. I'm using the Lisa Souza LimeNViolet colorway and I'm loving how it's coming out. I'll have a picture of it when the first one is done.
No progress on Christmas knitting. Why do Christmas knitting when I've got all the pretty sock yarn to tempt me?