I'm a space princess!!!
Completed sewing the dress this morning, made a post about and Blogger was stupid and wouldn't let me load it. So here are all the pictures in one big batch.
First up: the dress on my dressform (fyi...my waist is not that tiny unless it's in a corset)
And here's the group of knitters from the party. We had a bunny, Leia, medieval princess, Wednesday Adams, a flapper, and a warrior woman. I missed Miriam in this pic, but she came as Little Red Riding Hood and her boyfriend was the woodsman.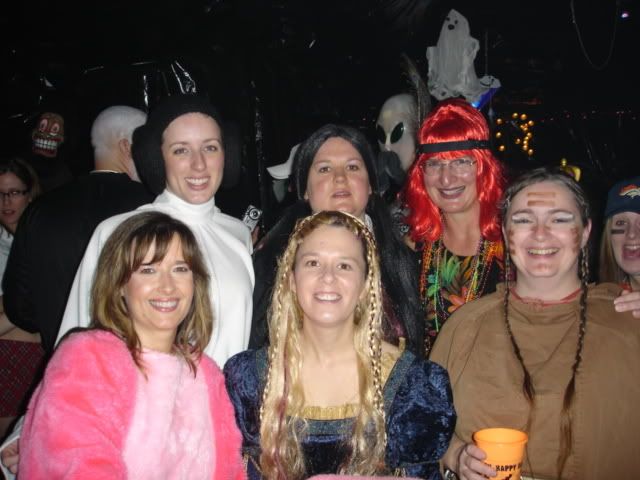 And a pic of me with the hood up over the Leia hat looking angsty. "Help me, Obi-wan Kenobi. You're my only hope!"