Holiday picture insanity
So here's just some of my pictures from this past Christmas weekend.
First off, I finished the shawl for my friend, Sarah. Here's an edge while it was pinned to my bed blocking.
And here's the whole thing on me at SoP. Erin was great enough to take this for me in the middle of our crazy Christmas party.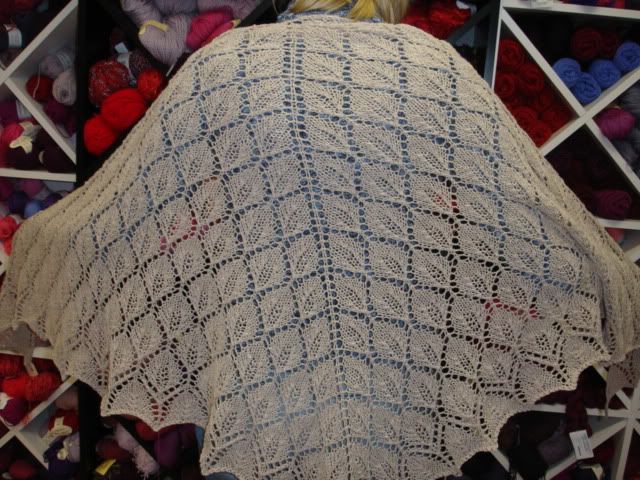 And here's Erin and Lorna just being their usual nutty selves, but with some Christmas spirit thrown in....or maybe it was the Jack Daniels soaked pecans that were in Minnie's brownies.
Of course, Yoda presided over the whole thing.
And Mom and Dad modeled the Christmas presents I knit for them. Dad's got an Irish Hiking Scarf out of Debbie Bliss Cashmerino Aran, and Mom's is a Clapotis in Tuscany out of Lorna's Laces Lion and Lamb.
That's it for now. I'll have to take pictures of my Christmas haul, plus share my good news from work this weekend.