Cascading Leaves and a Pinwheel
Here are the pictures I took of the Cascading Leaves socks I just finished. They're made out of Regia Silk that the wonderful Nederlass sent to me.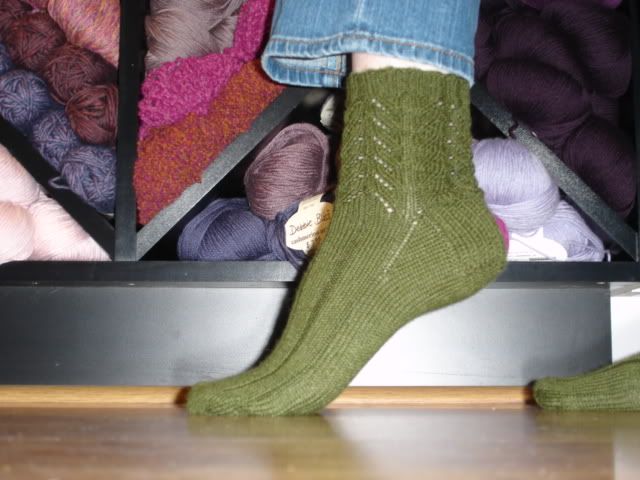 I finished the Pinwheel Baby Blanket as well. I actually did a picot bindoff, but you can't see in due to the stupid blanket rolling on me. Oh well. My cousin's baby won't care.