Flash Your Stash 2006
Everyone saw what my stash looked like one year ago, right? If you didn't, then scroll down to see yesterday's post. It's the first picture....picture.....as in singular. This year there's such a mish-mash of stuff and none of it's really organized (that will change when I move it to the house). So I'm not going to try to identify any of it. If anyone wants to know what something is, please feel free to leave a comment and ask and/or make me an offer for something. I'll tell you if it's something I don't want to part with.
We'll begin the tour this year in my knitting/craft/computer room. Here's my old chest of drawers that holds what I thought was most of my knitting stuff.
Drawer #1 (the unopened one) holds mainly old bags from my LYS when I get around to unloading them.
Drawer #2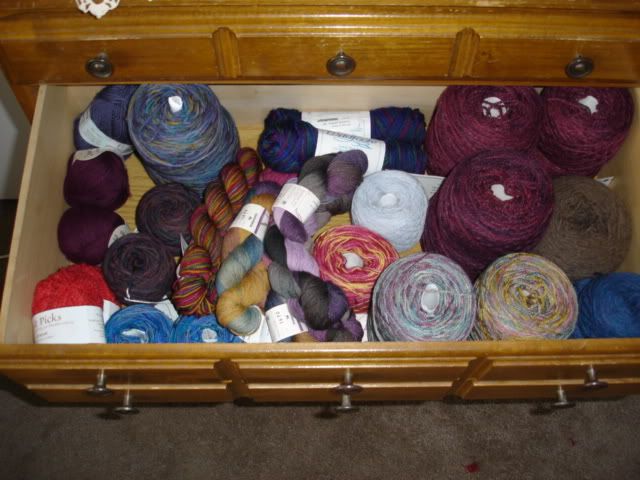 Drawer #3
Drawer #4 (#5 below this one holds my oldest WIP that will probably never be finished in my lifetime.)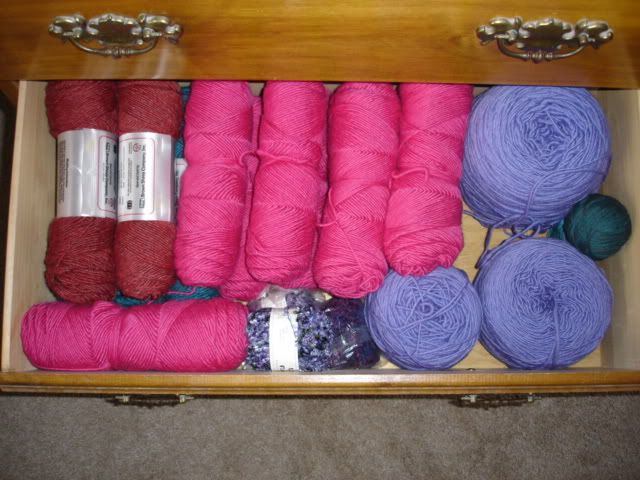 And now for the closet stash. I was really amazed at how much I had piled in there. I remembered it all, but I didn't remember it being this much. Of course if you only buy one or two balls of yarn at a time, it tends to build up.
And now for the closer looks.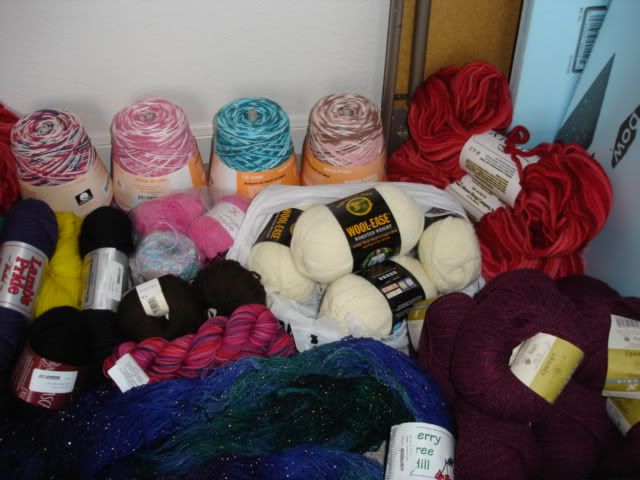 ...and again.....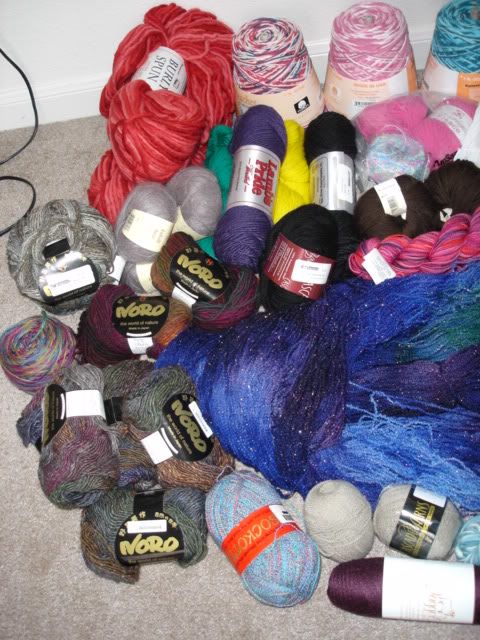 ...and again.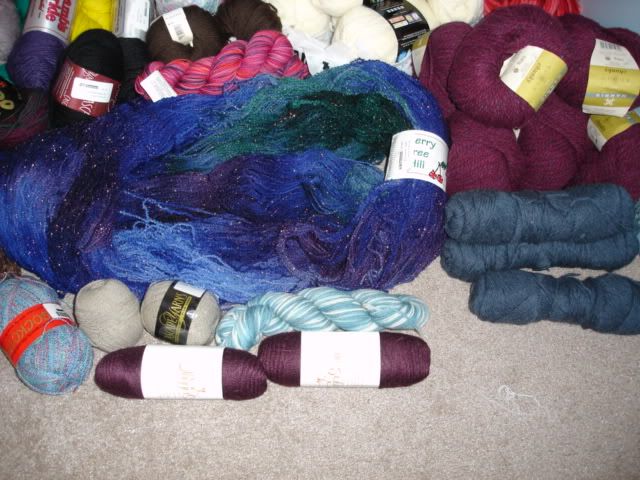 Moving downstairs to the living room. This is my old nightstand. The top drawer holds most of my needles that aren't in use and the bottom drawer is my beading/stitchmarker supplies/random tools.
But the middle drawer is the catch-all for the scraps of yarn as I finish stuff if I think there's enough left to merit saving.
And finally, my winding/knitting station. Kindly ignore the dead houseplants, but see the few balls of yarn and my kitchen scale to weigh the sock yarn into two balls.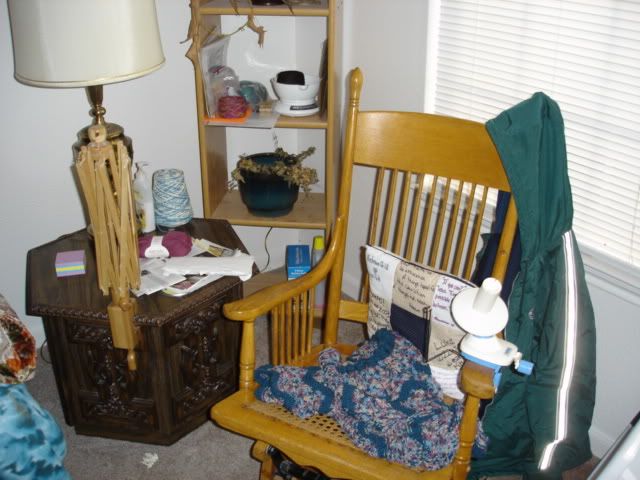 And I think that's everything! Any questions....comments....concerns...